Why We Need a Missiological Edge in Church Planting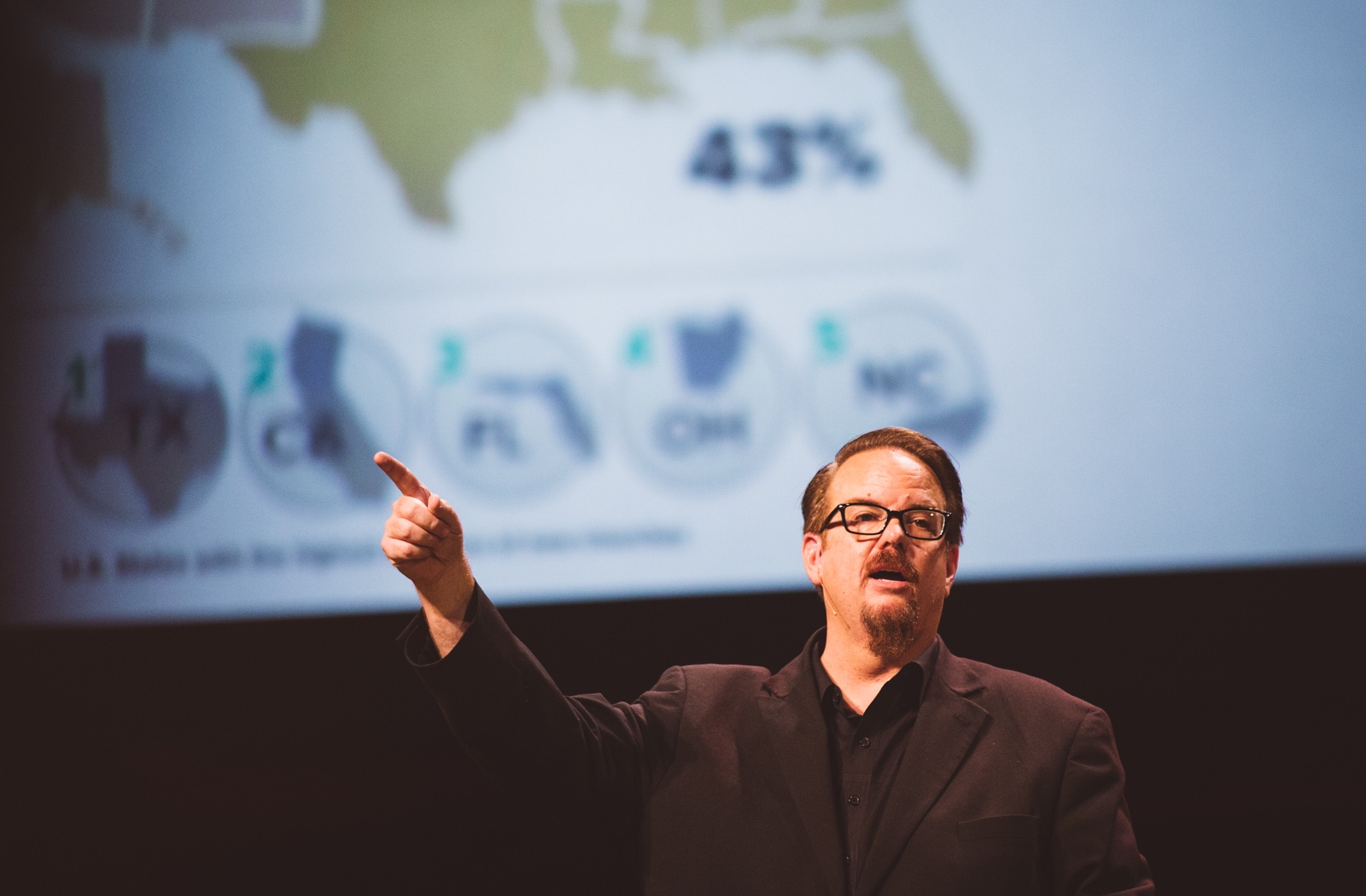 North American church planting has grown up a lot since I first planted in 1988 as a 20-year-old who grew a beard to look older.
You'll often hear those of us who planted churches thirty years ago lament to church planters today about how little we had in terms of resources and training—especially compared to what's available to them now.
It almost seems bizarre to me—I had a series of cassette tapes, a notebook, and some training.
Now, each year there are dozens, if not hundreds of conferences and gatherings, that in some ways act as trade shows for what's become a religious industry. At these gatherings, you can walk by a vendor booth and get help on how to do church in a box or how to scale your campuses or start your own network. There's curriculum offered, resources being sold, and even legal help available.
I'm glad we have so many resources, and I've contributed to it becoming an industry, so it would be a bit hypocritical for me to sell a church planting course and book and then critique others.
However, I wonder, when you go from Bob Logan's cassette tapes back in the day, to an industry in 2018, how do you not lose the missiological edge in thoughtfulness and give into what the Peruvian missiologist, Samuel Escobar, called managerial missions[1]? The industry of church planting helped maintain a steady stream of church planting in North America. But, now, imagine entering a post-industrial age in church planting (if you will) where we need greater theological, sociological, and organizational reflection to move us forward in mission.
How do we not just think bigger and better in North American church planting? But how do we think deeper and further ahead as well?
That's one of the reasons we started the Send Institute. The Send Institute is a think tank for North American church planting and a place to gather and share best practices and thought leadership in church planting. We care about what church planters do and want to impact how they evangelistically engage and plant their churches. And we think the best way for us to do that is by helping those who lead them to become more thoughtful in framing the mission and leading church planting organizations.
We are also trying to create better thinking through the Send Institute Missiologists Council, made up of over a dozen missiologists from different denominations and backgrounds, and a strategy group with Lausanne North America.
We've gathered them together to ask what are the next big issues we need to address in church planting and how do we actually do that. Our missiologists are reflecting theologically, sociologically, and organizationally on issues that will affect the future of church planting. And together, they'll help church planting leaders not just improve on the old ways, but also offer Biblical models and paradigms that will help evangelistically engage the hard-to-reach communities of our day and of the future.
In other words, there are a lot of people who are swinging the ax—and praise God for those who do—but these missiologists are the people who are sharpening the ax.
In addition to the council, we're forming gatherings and symposiums for leaders to learn from one another. So, imagine being in a room where the national leaders of the Anglican Church in North America are sitting down with the national leaders of the Assemblies of God and Southern Baptists asking one other, "What have you learned about church planting in the last five years? And how can we help each other?"
We want to help facilitate conversations among this group about how to equip churches to become multiplying churches and how to help develop discipleship pipelines for church planting. And we want them to share their best practices so that we can share it with everybody.
There are no secrets here.
That's the level of convening we're doing at the Send Institute.
This year at Exponential, we'll be releasing some of our findings on the Best Practices in Church Planting Systems with particular attention to church planting churches. We've surveyed 130 church planting organizations and interviewed 14 national church planting directors to find out what everyone's doing, why they're doing it, and how they're doing it. We also filtered through a list of more than one hundred multiplying churches in North America and did research to find out what are some of the best models for being a church planting church so that others can learn from them.
We'll begin releasing some of our findings this Spring and will have a full report made available to the broader church planting community later this Summer.
Today, in North America, we've reached a point where we've discovered both the blessings and the limitations of American ingenuity in church planting. A lot of it has led to a plethora of resources for church planters today that we lacked thirty years ago, becoming what I'm calling the "industrialization" of church planting.
A lot of it will still be helpful to the future of church planting. But like industrial processes and technology, the reality is that a lot of it will become obsolete or at least too cumbersome to implement in what's already become a post-industrial age.
So, we need tools AND thinking…
That's why we need think tanks like the Send Institute, to keep the missiological edge and to sharpen those who will become the future leaders of church planting—at least for the next thirty.
---

[1] To understand what Escobar meant by managerial missions and the pushback he receved, read Levi T. DeCarvalho's article What's Wrong with the Label "Managerial Missiology" http://www.ijfm.org/PDFs_IJFM/18_3_PDFs/managerial.pdf