Wheaton's 80-acre campus is located in Wheaton, Illinois, just 25 miles west of Chicago.
Only a five-minute walk to downtown Wheaton, and a 30-minute train ride to downtown Chicago, as a student at Wheaton you can enjoy the benefits of life of a college town, and you'll be only a train ride away from the third largest city in the United States.
Other college-owned campuses include the 50-acre Wheaton College Science Station near Rapid City, South Dakota, for field studies in geology, environmental science, and biology; and HoneyRock – Center for Leadership Development of Wheaton College in northern Wisconsin.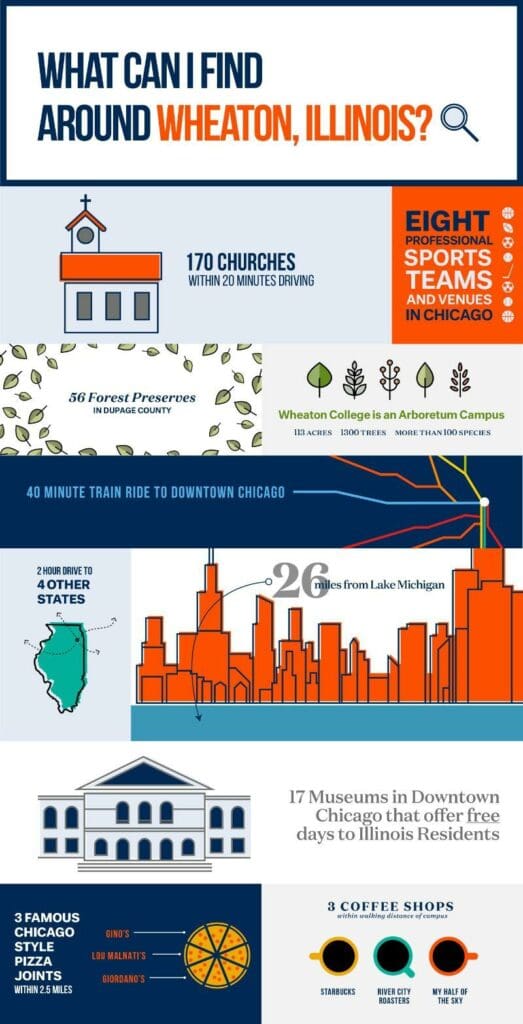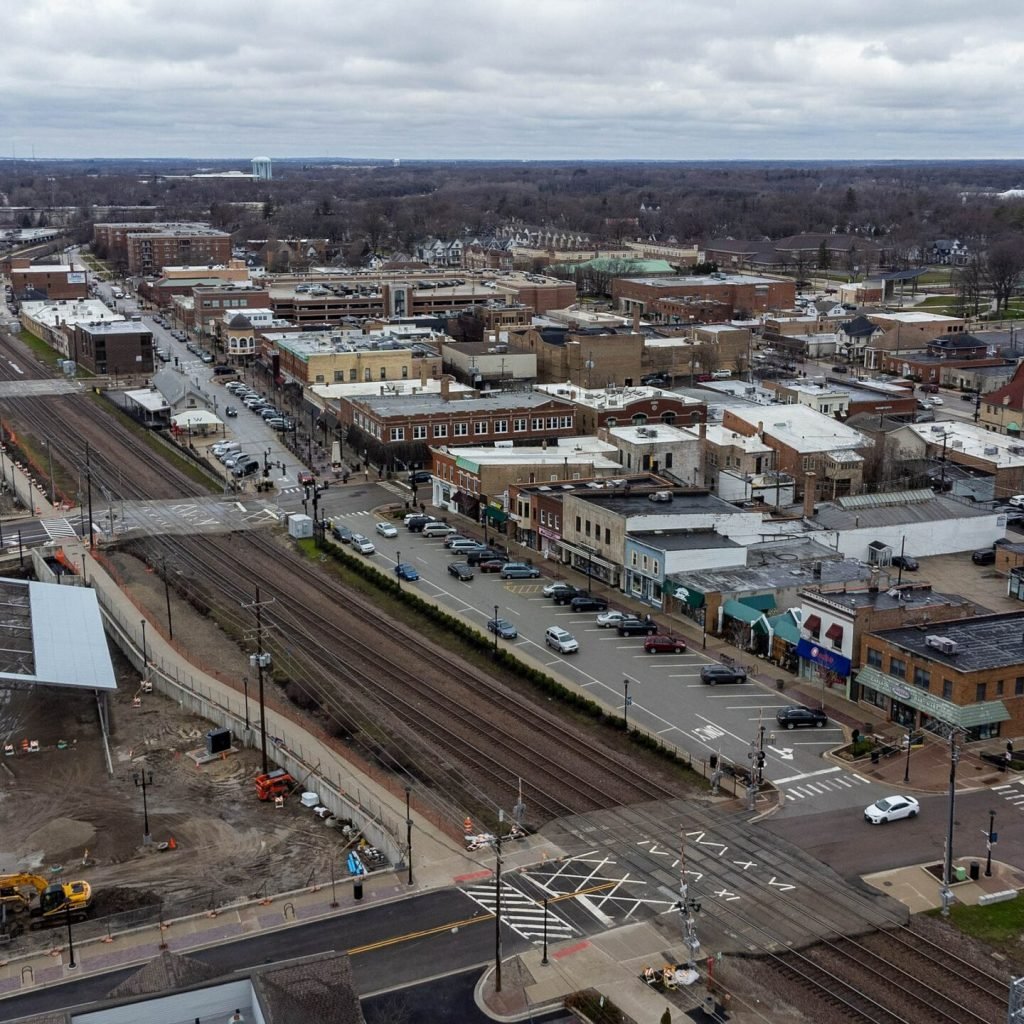 The city of Wheaton was established as a small railroad community in the late 1850s. It is now home to 55,000 residents and variety of shops and restaurants.

Student favorites in downtown Wheaton include Egglectic Café, Shane's Deli and the French Market on Saturday mornings. Wheaton is also home to one of the top ten public libraries in the nation and 52 parks. Students can enjoy the beautiful lakes and forest preserves year round as well as the public pools in the summer, and hills for sledding in the winter.  Nearby suburbs of Glen Ellyn and Naperville are other student favorites for restaurants, stores and coffee shops.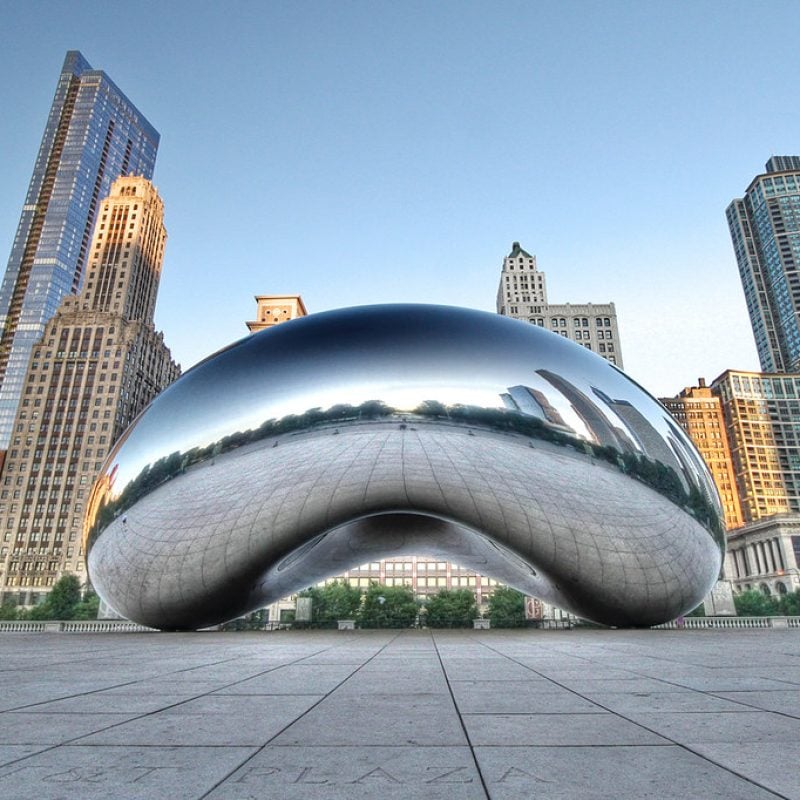 Wheaton's campus is a block away from the 
College Ave train station
 where students can purchase a $8 weekend pass to downtown Chicago.
Full of 
parks, museums, other cultural sights
 such as the Lyric Opera and sport stadiums like Wrigley Field, students regularly take advantage of Wheaton's close proximity to this great city. Wheaton College also offers many Chicago based programs and outreaches including Wheaton in Chicago, Urban Ministries and Chicago Evangelism Team.