Evangelism Leaders Fellowship
Convening denominational, ministry, and city-wide movement leaders around the study and practice of evangelism.
Monday, October 16, 2023 | Wheaton College, IL
A unique community of leaders from national evangelism ministries, denominations, and networks. Gathering annually to network around ideas, research, and our shared vision to reach every person in North America with the gospel of Jesus Christ.
This event is designed for multiple members of your team to attend, so you can engage the content together, and build relationships with peers at other like-minded ministries.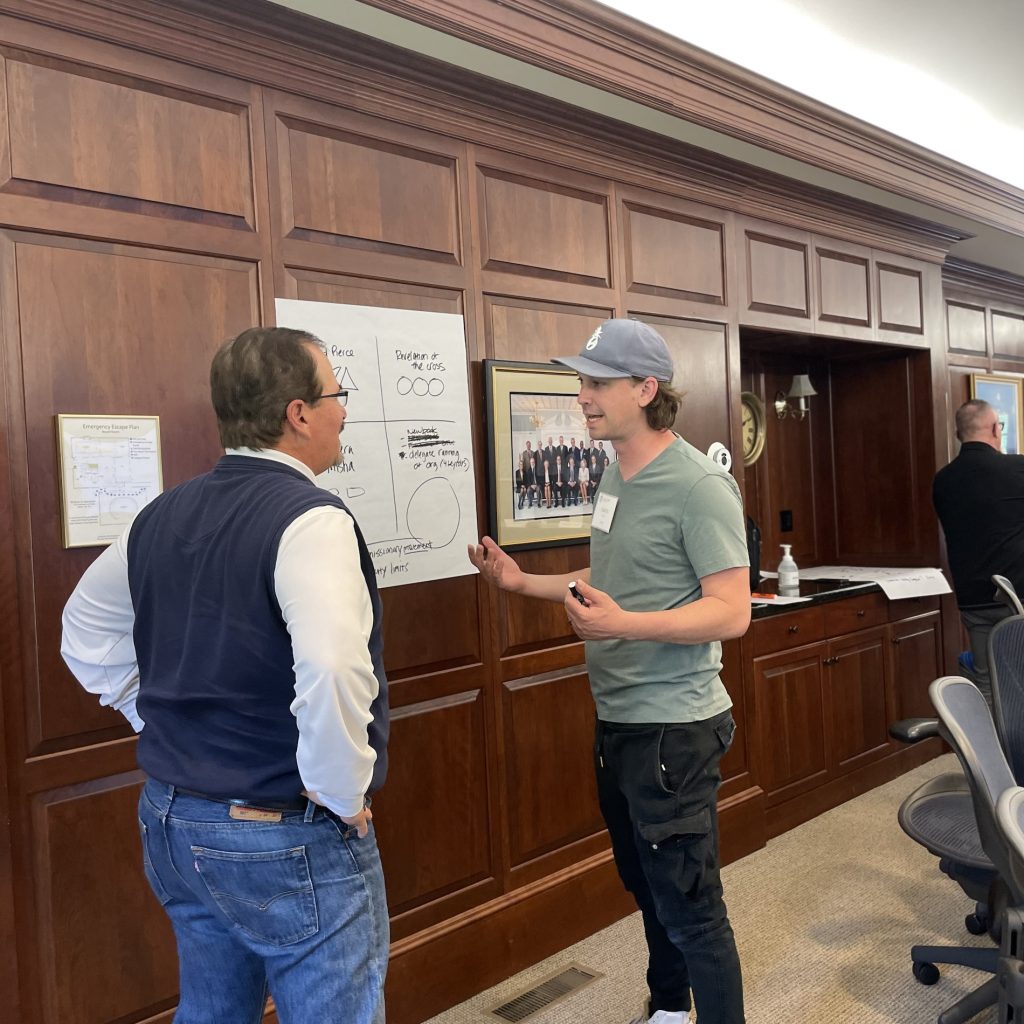 About Evangelism Leaders Fellowship
The Evangelism Leaders Fellowship (ELF) exists to create a mutual learning community among those who lead denominations and networks in the study and practice of evangelism, mission, and outreach.
This group is also a Lausanne North America Action Group, helping Christian leaders collaborate for greater gospel impact. ELF is sponsored by the Wheaton College Billy Graham Center.
Membership in the Evangelism Leaders Fellowship is not an open group, but is extended to those who lead evangelism for a denomination, network, or organization in the United States and Canada.
Members come together bi-annually to discuss trends in evangelism and mission to North America, seek ways to work together for gospel sharing and develop resources for churches in their care.
It is a community that meets twice each year, once in December, and once in conjunction with the Amplify Conference, a North American conference on evangelism.
This leadership can be national leadership, state/province leadership, or judicatory leadership.
And, we are inviting you to apply— and those who meet the above qualifications are admitted. Learn more about membership here.