Resilient Church Leadership
Resource, inspire, and connect pastors dealing with both internal and external pressures.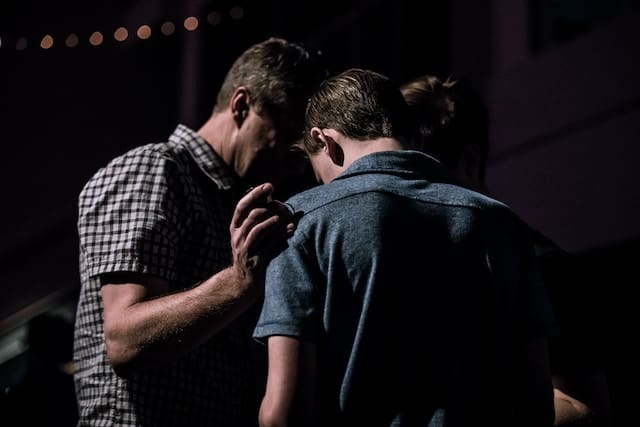 Throughout the Covid-19 pandemic, the
Resilient Church Leadership
initiative was launched to resource, inspire, and connect pastors dealing with both internal pressures like burnout and mental stability and external pressures such as cultivating their church online, caring for their congregation, and ministering well in a time of crisis.
Caring for Pastors Before You Need To: Church Boards and Pastoral Health
October 13, 2020 — This week on Backstage, Stephan Tchividjian, Jimmy Dodd, Mindy Caliguire, and Eddie Copeland discuss the integral role of church boards in pastoral care. Topics include healthy church governance, how boards can support pastoral soul care, and how to know when to remove or step down from leadership.
These partners serve as part of the Resilient Church Leadership Strategy Group and provide respected services and tools to help you thrive.

Pastors & Churches in Pastoral Leadership Crisis
When pastors are healthy and thriving in their private (backstage) lives and their public (front stage) lives, the Church has a much better chance of being the beacon of hope God created Her to be. This perspective excites us and serves to keep us laser focused on our reason for existence as an organization!

Restoring Life and Health to Leader's Souls
Since 1998, Soul Care has been providing thought leadership, resources, and services to leaders who want to drive soul health for themselves and those they lead. In 2019, we launched two new personalized virtual services: Leadership Coaching and Spiritual Direction.
For some of us, COVID-19 has exacerbated the burnout, stress, and emotional and mental drain we are experiencing. To speak confidentially with a Chaplain, Monday through Friday between 6:00 a.m. and 8:00 p.m. (MT)
If you need help, please reach out to someone. You are not in this alone.
Call National Suicide Prevention Hotline:
Focus On The Family's Hotline For Pastors And Their Families: