Church Evangelism Institute
Through a two-year cohort process of monthly, two-hour in-person or virtual meetings with quarterly coaching calls and with year-end retreats, we train pastors how to revitalize their churches to become "conversion communities," where unchurched and de-churched people come to faith and grow in their faith. CEI's strategy is research-based and outcome driven. And the research shows that churches successfully pursuing this simple equation or process become more effective at growing through reaching unchurched and de-churched people and are having greater impact on their community.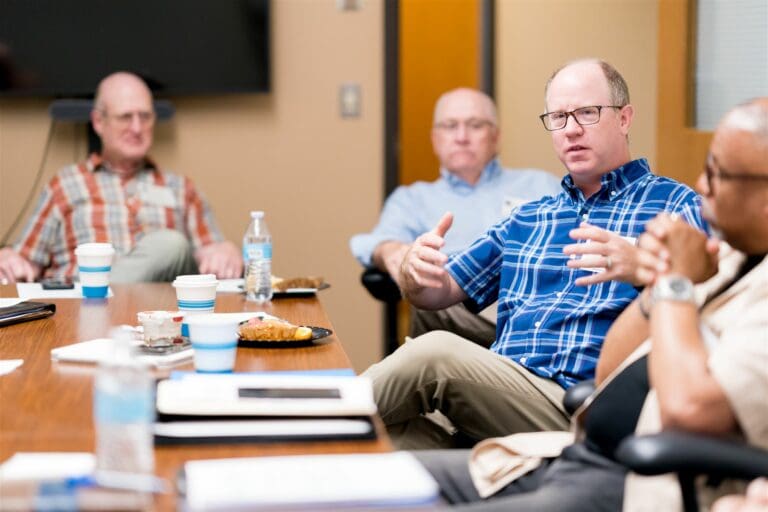 Our two year cohort process is designed around this equation.
Developing Missional Imagination & Missional Leaders
Modeling Personal Witness That Others Can Imitate
Partnering with a Missional Influence Leader
Investing in a Key Leadership Team
Key Leaders Investing in Their Teams
Cultivating a Missional Congregation
Belonging to the Broader Community
Blessing the World to Reach the World
Bringing the Community to Church
Building a Community of the Beloved through Hospitality