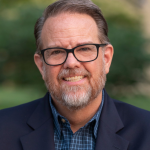 Ed Stetzer, Ph.D., Executive Director of the Wheaton College Billy Graham Center and professor and dean of the Litfin School of Mission, Ministry, and Leadership at Wheaton College.
He has planted, revitalized, and pastored churches, trained pastors and church planters on six continents, has earned two master's degrees and two doctorates, and has written hundreds of articles and a dozen books.
Ed is also the Regional Director for Lausanne North America, is the editor-in-chief of Outreach Magazine, and is frequently cited in, interviewed by, and writes for news outlets such as USAToday and CNN. He is the Founding Editor of The Gospel Project, a curriculum used by more than 1.7 million individuals each week for bible stories. His national radio show, Ed Stetzer Live, airs Saturdays on Moody Radio and affiliates.
He recently served as interim teaching pastor of Calvary Church in New York City and serves as teaching pastor at Highpoint Church.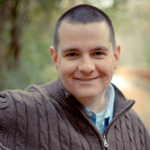 Andrew Cook, Managing Director of the Wheaton College Billy Graham Center
Andy is responsible for the daily leadership and direction for its institutes, budget, and staff. He previously served in executive roles at a global leadership organization, overseeing a live U.S. broadcast event that hosted 165,000 guests and reached 260,000 people globally. Since coming to Wheaton, helped launch the African American Church Evangelism Institute and the Mosaix Institute for Multiethnic Churches. He also chairs the Wheaton Evangelism Group and led the Resilient Church Leadership Initiative. He serves on the advisory board for the Duke Clergy Health Initiative and as a leadership fellow at Huntington University.
He earned an MBA from the Brennan School of Business at Dominican University and a BA, with honors, from Taylor University. He has an additional certification in Communication and Leadership from Wheaton College.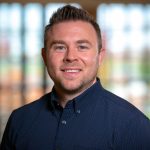 Josh Laxton, Co-Director of the Wheaton College Billy Graham Center
In addition to his work at the Wheaton College Billy Graham Center, he serves as the Co-Regional Director of Lausanne North America, an Adjunct Faculty at Wheaton College's Litfin Graduate School of Ministry, Mission, and Leadership, as well as a Teaching Pastor at Wheaton Bible Church in West Chicago, IL.
He is also the author of The Bible in 52 Weeks for Men. He holds a Ph.D. in Missiology and loves mobilizing the church to participate in God's mission.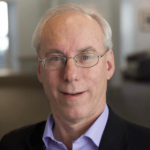 Dr. Rick Richardson, Executive Director of the African American Church Evangelism Institutes, Church Evangelism Institute, and Research Institute
Rick is a Professor of Evangelism and Leadership at Wheaton College and consults widely with churches on Evangelism, healing, reconciliation, the emerging generation, and contemporary missional churches and missional movements. In addition, Rick is an ordained Anglican priest and served for several years as a Pastor of Evangelism and small groups.
Rick earned his M.Div. from Northern Baptist Seminary, and focused his studies in evangelism and urban ministry. He received his Ph.D. in Intercultural Studies from Trinity Evangelical Divinity School.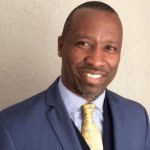 Pastor Keith Gordon, African American Church Evangelism Institute's Oversight Team member and cohort Coach
Pastor Keith also serves as the Associate Director of Urban Ministries for the Church Evangelism Institute, and is responsible for Leading Evangelism cohorts, coaching and training senior pastors to become lead coaches for the African American Church Evangelism Institute Cohort. He is a former graduate of the Church Evangelism Institute's Two–Year Cohort program.
Pastor Keith has a Bachelor of Science in Management (The University of Illinois at Chicago), a Master of Arts in Evangelism and Leadership (Wheaton College Graduate School), and a Master of Arts in Urban Ministry (Moody Theological Seminary and Graduate School).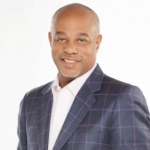 Pastor John K. Jenkins, Sr., Chairman of the African American Church Evangelism Institutes' Oversight Team.
He also sits on AACEI's Executive Team and serves as the Network Developer.
Pastor Jenkins serves as the Chairman of the Board for the National Association of Evangelical, Project Bridges, and The Skinner Institute. He also serves on the board for numerous organizations, including Bethel University, Denver Seminary, University of Maryland Capital Region Health, and the Greater Prince George's Business Roundtable. In addition, Pastor Jenkins serves as chairman emeritus of SHABACH! Ministries, Inc., a 501(c)3 organization that he founded in 1996 to provide food, clothing, education, and employment opportunities in the Maryland area. He also served for two years as Vice President/Executive Director of National Ministries with Converge Worldwide.
In 2001, he received an honorary Doctorate of Divinity from Southern California School of Ministry in Inglewood, CA.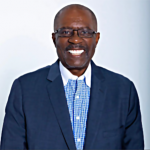 Rev. Dr. Michael Henderson
Rev. Dr. Michael Henderson, Vice-Chair of the African American Church Evangelism Institute's Oversight Team and serves as the Coach Developer.
Rev. Dr. Henderson has a passion for church growth and development and has been actively involved in planting four churches, including New Beginnings Church in Matthews, NC, Indian Trail, NC, and Harrisburg, NC. He serves as the Vice President of National Ministries for Converge Worldwide. 
Rev. Dr. Henderson has personally trained approximately 100 Ministers through his ministerial licensing training. He is also a Spiritual Covering for several pastors, churches, and ministries, and is currently pursuing a Masters of Art in Organizational Change in Ministry and Leadership for megachurch pastors at Wheaton College, Wheaton, IL.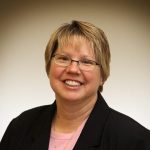 Dr, Karen Swanson, Director of the Correctional Ministries Institute
Karen oversees the Charles W. Colson Scholarship Program and pursues the goals of CMI through networks, collaboration, and strategic partnerships, and has more than 25 years of higher education experience and faculty status, is an author, conference workshop speaker, and has developed training curriculum.
She holds an Ed.D. in Curriculum Leadership from Northern Illinois University and certifications in Justice Ministries, Motivational Interviewing, Moral Reconation Therapy, Bridges Out of Poverty, Truthought LLC, and Anger Management. Karen co-founded the Correctional Ministries and Chaplains Association.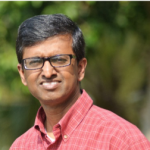 Sam George, Ph.D., Director of the Global Diaspora Institute
He serves as a catalyst of the Lausanne Movement and travels widely to teach and minister in diverse contexts. He holds degrees in Engineering, Management, and Theology. He studies at Fuller and Princeton Seminaries in the US and completed his doctoral research at Liverpool Hope University, UK.
He has authored or edited a dozen books including three-volume series on Asian Diaspora Christianity (Fortress Press 2021).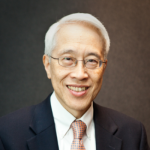 Rev. Andrew Lee, Associate Director, Global Diaspora Institute
Andrew has extensive experience serving in large Chinese churches and is the retired Sr. Pastor of the Chinese Christian Union Church in Chicago. He previously served in New York City as lead pastor of English Ministries and Interim Senior Pastor at Oversea Chinese Mission, Main Church.  He was a recipient of the 2017-2018 John Stott Award for Pastoral Engagement from Trinity Evangelical Divinity School.
His academic experience includes being Director of Theological Education for the Northeastern Baptist School of Ministry and serving on the faculty of the Southern Baptist Theological Seminary. He has taught as an Adjunct at Gordon-Conwell Theological Seminary and New Brunswick Theological Seminary.
He has written for both the academic and church worlds. A forthcoming chapter on diaspora Chinese and Asian churches will appear in Asian Diaspora Christianity (Fortress Press).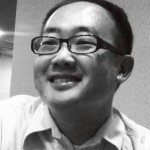 Dr. Ray Chang, Director of Mosaix Institute
Pastor Chang is originally from Southern California where he attended Biola University majoring in Biblical Studies. From Biola, he went to Talbot and Dallas Theological Seminary earning a Masters in Divinity and a Masters in Sacred Theology. He more recently completed his Doctorate in Ministry at Trinity Divinity Evangelical School.
In addition to his academic history, Pastor Ray has extensive ministry experience in second-generation Korean American and multiethnic ministries. He has held various senior pastor roles, planted two churches as well as held the Outreach pastor position. 
Andrew MacDonald, Associate Director of the Research Institute
Andrew's research focuses on the history of North American Christianity and has overseen several Research Institute projects exploring the current state of the Church. He has written articles for Christianity Today, Outreach, Evangelicals Magazine, and Dallas Morning News among others, and is one of the editors of the forthcoming Formation for Mission with Lexham Press (2022).
He is a Ph.D. Candidate, Trinity Evangelical Divinity School, and has his MA from Talbot School of the Theology in Philosophy of Religion.
Dr. Jeffrey Clark, Director Rural Matters Institute
Jeff also serves with the International Mission Board of the Southern Baptist Convention as the Global Rural Researcher, and he has been involved in leadership roles as the Executive Director for the Montana SBC and as the Church Planting Strategist for the West Virginia SBC. Prior to this, Jeff and his wife, Melva, planted three churches in Michigan, Florida, and Tennessee. Most recently, they served 12 years in East Asia.
He received both his M.Div./CE and D.Min. from The Southern Baptist Theological Seminary, Louisville, KY.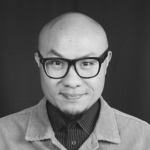 Daniel Yang, Director of the Send Institute
Prior to directing the institute, he planted a church in Toronto where he also helped recruit, assess, and train church planters through the Send Network and the Release Initiative.
Daniel has served on various church staffs including Northwood Church, where he was trained as a church planter and involved in global and multi-faith engagement.
He earned an M.Div. from Southwestern Baptist Theological Seminary, a B.S. in Computer Science from the University of Michigan, and is currently a Ph.D. Intercultural Studies student at Trinity Evangelical Divinity School. He is also the co-author of Inalienable: How Marginalized Kingdom Voices Can Help Save the American Church.
Coordinator, Correctional Ministries Institute
Coordinator, Correctional Ministries & Chaplains Association
Office Coordinator, Wheaton College Billy Graham Center
Executive Assistant to Ed Stetzer, Advancement Assistant