Social Entrepreneurialism and Church Planting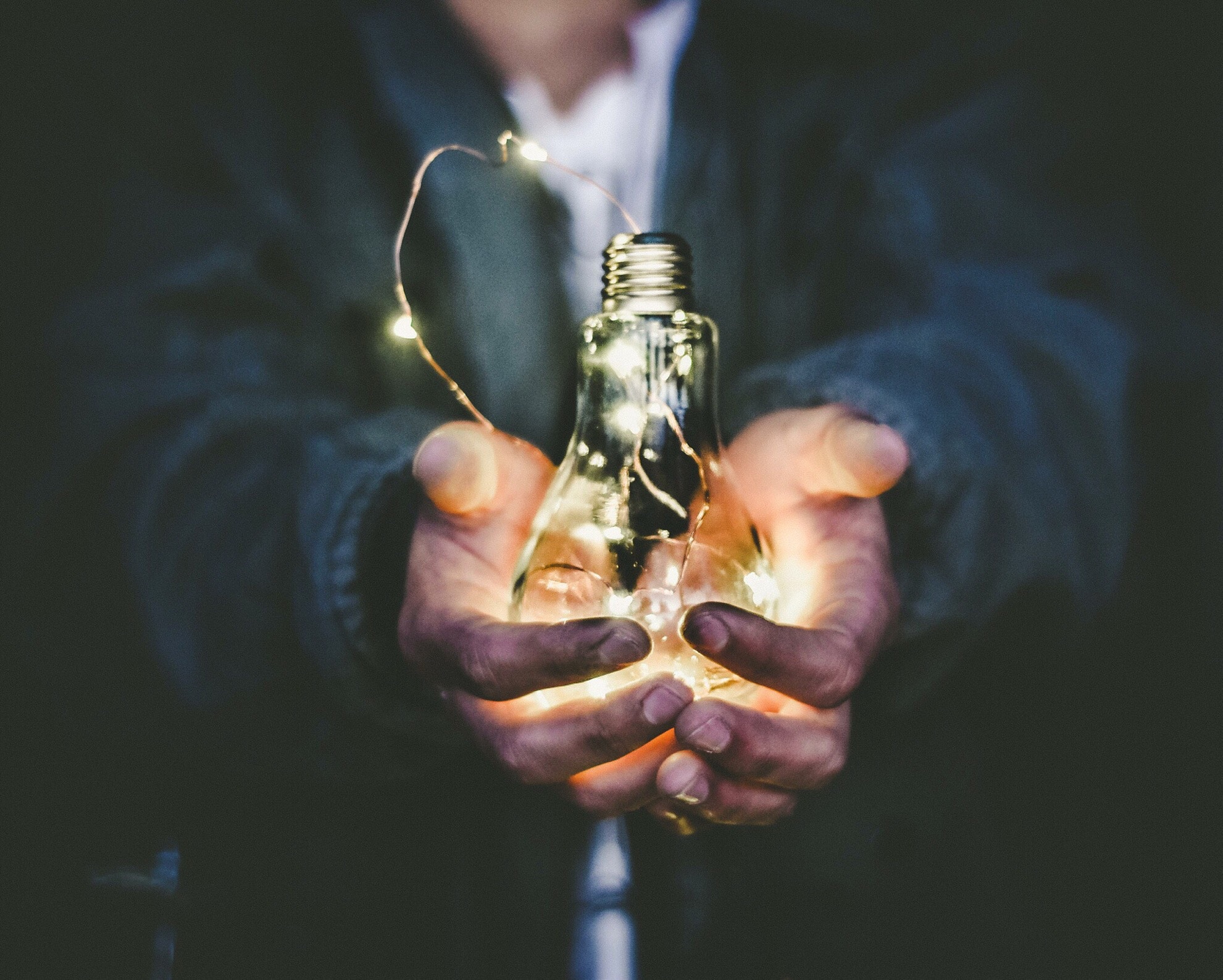 Social Entrepreneurialism and Church Planting
It seems like today everyone is an entrepreneur. Many social media profiles flaunt the self-proclaimed title "entrepreneur." But is it really that easy? I've always been partial to staying away from titles and such. Former British Prime Minister, Margaret Thatcher, once quipped, "Power is like being a lady … if you have to tell people you are, you aren't." Sometimes I wonder about telling everyone you're an entrepreneur. If you have to tell people you are, are you really?
In light of the recent craze of many aspiring to be entrepreneurs, we need to hit the pause button simply to point out that this trend is nothing new. Yes, the medium has changed and because of social media and technology, we're seeing more and more overnight sensations, emerging millionaires, and insta-celebrities. However, long before we began exchanging currency people we were starting businesses. They may have been exchanging manual labor for boarding or beets and carrots for handiwork, but in many ways, entrepreneurialism has been and is a very human trait.
It is into this world that steps a church planter. In many ways, since the beginning of the church in Acts, church planters or missionaries have been the entrepreneurs of the church. Starting churches from scratch in new locations is a very creative and entrepreneurial endeavor. In the same way that business entrepreneurs have changed throughout history because of technological advancements and changes in local and global economies, church planters continue to adapt with the changing times.
Another layer of the conversation we need to address is how pastors, missionaries, or church planters make a living. In recent modern (and Western) history it was understood that the career trajectory of someone in "full-time" ministry was to begin by going to Bible college and/or seminary. Upon graduation, they would transition into a full-time ministry position in the church or as a missionary. Many still operate under this framework. However, what many of us observe is (a) this is seemingly becoming less and less the case (b) more often than not this is not the reality for minority churches where bi-vocationalism (or co-vocationalism) is an everyday reality, and (c) this is not how the rest of the world operates. Meaning, it would appear that often times to be a pastor means to be bi-vocational.
If that's the case then what does a church planter, missionary, or pastor do to earn a living? For those who were on the career trajectory of Bible college and seminary, it means the training and academic focus has been so ministry-oriented that it's not always easily translatable into occupations outside of ministry. However, it doesn't have to be either/or. There is a both/and. It is called social entrepreneurialism.
What is Social Entrepreneurialism?
Much has been written about that topic of late from micro-finance to TOM's Shoes and more. It is certainly wide-ranging and far-reaching.
What is social entrepreneurship? In a nutshell, it is about pursuing an innovative idea to solve a community problem. It is the combining of business and social justice if you will. It is leveraging your business for the betterment of the community or some specific problem.
While there is a myriad of definitions out there, a quick perusal online reveals a lot of overlap and commonalities. Here are two for discussion sake:
What is a 'Social Entrepreneur' –  A person who pursues an innovative idea with the potential to solve a community problem. These individuals are willing to take on the risk and effort to create positive changes in society through their initiatives.[1]
Social entrepreneurship is the use of the techniques by start-up companies and other entrepreneurs to develop, fund and implement solutions to social, cultural, or environmental issues.[2]
Those definitions suffice for the context of this article. Again, we're talking about launching legitimate businesses that have the dual aim at (a) making money and (b) meeting a need in the community. The important thing to keep in mind is that this straddles the line between both. Making money and meeting community needs are not incompatible. One isn't more noble while the other is more base. This is where the tension comes in.
There is a convergence and synergy between social entrepreneurialism and church planting. In many ways, they go hand-in-hand.  They are quite natural, compatible, and not mutually exclusive.
But is the conversation important for church planting today? What then are the implications not only for church planting but where we plant churches?
In church planting, most of us have bought into the American Dream. We've combined church planting with our love for desirable, livable, and trendy cities. As a result church planters continue to cluster in these kinds of cities. Not only that, but within these desirable cities planters cluster in the same desirable and livable neighborhoods. 5-7 planters collect in the same neighborhoods while the ones with lousy schools, lower housing values, more minorities, higher crime, lower density sprawl, and the like get left-overs at best.
Should it be this way?
Last week in one of the undergrad classes I teach, I had a break-through moment (for me personally). The focus of the topic of the day was looking at architecture, a city's built environment, and what it all means as far as revealing value systems. We then got on the topic of the Grotto here in Portland where we took a field trip. The Grotto is a Catholic retreat center. It's a spectacular place that is like an oasis in the city that is open to the public. What is interesting is that it is surrounded by strip clubs, porn shops, and a homeless camp in the forest.
As we debriefed what any of this means … the juxtaposition between the Grotto and what surrounds it, one of the students commented, "Yes, but isn't the Grotto precisely where it needs to be?" Meaning, for this student it represented not only a beacon of light or hope, but a presence of God's love extending outward. Wow, I had never thought about that. We then went on to talk about how the influence of the Grotto would actually diminish if it was placed in a well-to-do neighborhood or cool part of the city. Instead, what makes it spectacular is because it is a contrast to what surrounds it.
Isn't this what we want for church planting? Like the Grotto, to be a beacon of light, hope, and an extension of God's love to our community? And yet, when most church planters opt for the desirable, the cool, the livable, and the trendy what does it mean?
It is at this intersection where social entrepreneurship comes in as a parallel track or partner in church planting. That while we plant a church we're also starting something, whether a common good business or nonprofit, that seeks the betterment of the communities were in. There is no better place to do this than the places on the map where church planters fear to tread. It takes an intrepid soul to go.
What are some takeaways going forward? This is not an exhaustive list nor a step-by-step process:
Don't plant right away. Put away any thoughts of launching worship gatherings or anything like that. Spend your first 5 years building relationships, cultivating the soil, and getting to know your new home.
Launch a business or non-profit. If you have decent funding communicate with your partners and supporters that you're going to spend the first several years launching and growing your startup. Why? Because (1) you'll begin addressing long-term funding and longevity issues (what supporter/partner wants to see you bail out after 5 years?), (2) you'll be able to spend time cultivating relationships in a natural way, (3) you'll more quickly become an insider and a local, (4) you'll establish and grow a social network, and (5) depending on what you start you could very well meet tangible needs or fill a market niche in your community.
Get a job. I know, that's about as dirty of a statement one could make to a church planter (that's like talking bad about someone's momma.) I'm serious. Do it. Get a job. Stretch out your funding. Then as years 3-5 hit you might be able to scale back your work and ramp up your planting efforts.
Plan for the long term. All of this talk is simply about longevity. If your goal is to move to City X and be there long term, then plan for the long term. If your strategy is to quickly launch services so you can collect tithes and offerings to help sustain you, I'd say your motives are skewed and maybe you're doing this for the wrong motives (like as a job or career change instead of a calling).
For more thoughts on this topic, you can pick up Intrepid: Navigating the Intersection of Church Planting + Social Entrepreneurship. "Intrepid's mission is to partner with and mobilize local churches to plant new churches across North America in under-reached and off-the-beaten-path communities, particularly communities that have been in economic decline and are transitioning to revitalize their local economy (both urban and rural). It is to see churches planted where people come to Christ and the community is lifted up through new businesses, non-profits, job creation, and more."
[1] Investopia, LLC, "Social Entrepreneur," para. 1.
[2] Wikimedia Foundation, Inc, "Social entrepreneurship," para. 1.