Resilient Church Leadership
In addition to our webinars, Resilient Church Leadership offers guided virtual retreats that we invite you to walk through with us. While they center around a theme, these retreats are designed for any time.
December 17, 2020— It's been a long, hard year. For many of us, it's felt like ten years rolled into one. Now that we've finally reached the end, how do we make sense of it all?

In this special edition of Backstage, Eddie Copeland will host Mindy Caliguire as she leads us through several exercises and tools designed to help us reflect and process the year we've had, while we prepare for whatever may lie ahead.
Year-End Reflection: Exercises to Reflect on 2020
January 7, 2021— We invite you and your team to join Mindy Caliguire, and Jimmy Dodd for this virtual retreat targeted to help you look back on 2020 and reset for the year ahead.
This special webinar will follow a semi-silent retreat format that will offer space for individual and group reflection. Find a comfortable environment and come walk through this experience with us.
Leaning into the Unknown: A Guided Virtual Leadership to Start 2021
December 10, 2020— What a year it's been! We are so glad that you've made us at Resilient Church Leadership a small part of that. We hope and pray that you've been encouraged and inspired by us over the last few months.
This week on Backstage, we'll be slowing down and taking a moment to remember some of the lessons we've learned this year, and some of our favorite moments from the show. If you've only started following us recently, or you've been here since the beginning, we hope you'll be part of this special edition of Backstage.We'll be joined by Eddie Copeland, Jimmy Dodd, Dr, Margaret Diddams, Mindy Caliguire, Dr. Eric Brown and Lance Witt.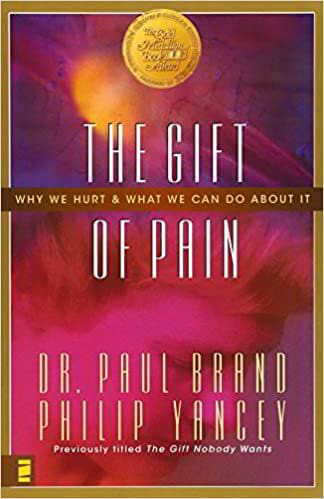 Reflection Guide Resources
Wouldn't it be nice to never experience pain or never have to take drugs to deal with pain? Many people think so, but they're missing one key piece of information: Pain is the body's built-in warning system that something is wrong and needs to be fixed.
Follow world-renowned physician and surgeon Dr. Paul Brand around the world as he shares his humble beginnings as the son of medical missionaries in India to his medical training in London during the Blitz to his groundbreaking medical research with leprosy patients in the United States and India.
His work with leprosy patients is what convinced him that pain truly is one of God's great gifts to us. In these pages he shares what he's learned about pain, its purpose in our lives, the impact it has on our daily lives and overall health, and how we can better respond to it.
Perfect for those in the medical field or those looking for a firsthand look into the mystery of pain, this book will give you a new perspective on the gift that none of us want and none of us can do without. You'll never look at pain the same way again.