Placing Rural Church Planting Back on the Map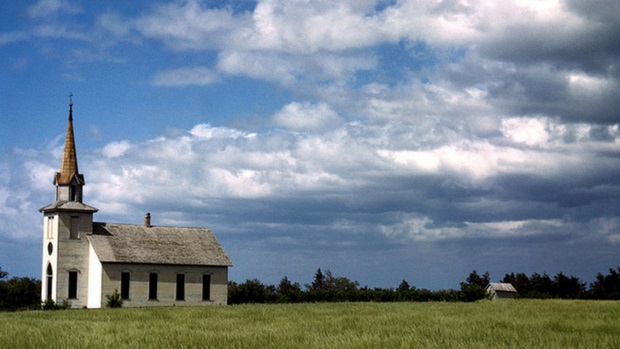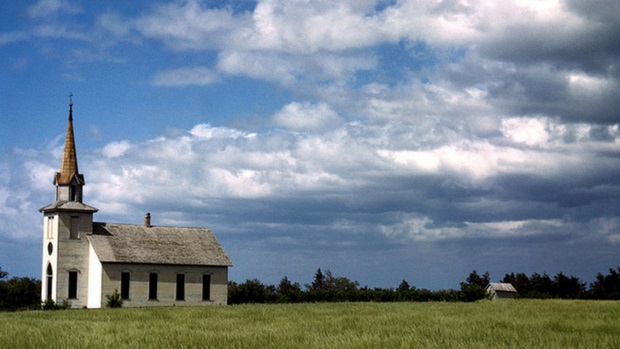 by Wes Holland
I recently introduced my daughter to the 2006 Pixar movie Cars. Sorry, if I'm ruining the movie for anyone, but it has been out since 2006, so tough. The movie follows a race car named Lightning McQueen who ends up stranded in a small town off Route 66 called Radiator Springs. It wasn't until I was watching the movie, for what seemed like the thousandth time, that I noticed the great work Pixar put into showing how society sees these towns and how special these rural towns once were and can still be today. 
The town of Radiator Springs represents the state of many rural towns today – on the verge of being a forgotten ghost town. Once a booming stop along a famous highway that connected the east to the west, now very little traffic drives through these towns due to new interstates that bypass the town or big industries moving out to larger, more central, cities. 
The main character in the movie, while stuck in the small town performing community service, spends half the movie complaining about his talents being wasted working in the town, while neglecting to see the importance of doing anything to transform or restore the small, rural community. 
I believe this has been the attitude of many pursuing vocational ministry. We treat rural areas like a place to get gas as we drive through, rather than a place to call home. Growing up outside Tulsa, Oklahoma, I spent most of my life church planting in smaller rural communities with my family. I can remember driving the old Route 66 highway between Tulsa and Oklahoma City, passing through run-down forgotten downtowns where people use to gather, seeing collapsing houses that once brought life into the community, and stopping at the few remaining gas stations that have survived generations of change.  
While spending time living and ministering in these communities, I had the privilege of seeing how new churches, passionate about demonstrating and proclaiming the gospel, could breathe life back into a community and restore the hearts of those calling rural towns home. 
Do Rural Communities Really Need Another Church? 
With the recent resurgence focused on rural communities, there is no better time to raise awareness for the need for life-giving churches in those areas. The Wall Street Journal just published an excellent article asking the question, "Is Rural America the New Inner City?" 
This has added to the discussion about the struggles facing rural communities. 
But is that a good reason to plant churches? Why not just focus on revitalizing the churches already established in the community? The truth is, we need both and the Rural Matters Institute will be invovled in both. 
The reality is that new churches see more baptisms and faster growth than established churches. So, while we will be providing support and research for pastors and leaders working toward revitalization, our vision at the Rural Matters Institute is also to bring hope, dignity, and affirmation to the ministry of the rural church planter.  
The Rural Matters Institute was launched as a resource network and initiative that would bring support to rural pastors, while helping spearhead the need to plant life-giving, Spirit-filled churches. Rural Matters will be a think tank focused on gathering leaders from across denominations and networks to collaborate, research, and build resources developed specifically to help put rural back on the map. 
So, what will it take? 
That's the question. In my short time as the administrator of the Rural Matters Institute, I've had the privilege of connecting with many individuals who have chosen to follow God's call to rural America to plant churches and breathe new life into small towns. At our first annual Rural Matters Conference, September 19-20 in Sachse, Texas, you will get to hear stories from church planters and pastors utilizing multisite to reach rural communities. Here's one take away from my conversations with these pastors. 
A Change of Perspective 
It's easy to forget the beauty of these towns and the people that call them home. Toward the end of the movie, after spending time building relationships with people in the town, Lightning McQueen takes a ride to the top of a ridge where he has a clear picture of the valley below, including Radiator Springs. Lightning is stunned by the beauty of it all and for the first time his perceptive changes. He's broken through the social stigma that rural towns are unimportant and forgotten. 
Changing one's perspective takes time and patience. We need to change the way in which we see rural towns. This takes spending time in the community while praying for an open heart and a clear mind from any predetermined views we might carry. We need to stop seeing small church, small town as a stepping stone but instead as a solid rock to build the house of the Lord (Matthew 7:24-27). 
We must become an expert of the culture, which takes endurance and patience. We've all heard the statement, "Culture eats strategy for breakfast," a phrase originated by Peter Drucker and made famous by Mark Fields. Each leader I talk with could be an expert on building a strong strategy. But they all started with talking about culture. They invested in the community, looked for places people spent time, and learned the history and customs of their town. They fell in love with the rural community, ultimately earning them a seat at the table. 
When I went into church planting, the scripture God continually placed in my head was Jeremiah 29:4-9. Here, God challenges the people to settle in the land where God placed them. Build homes and have families. It was not their dream location, but God called them to be faithful. It was a strong reminder to trust in the Lord, to not rush, but wait on His movement. 
To make peace where we are called and be open to the truth that we might be a small town pastor doing big things for God's kingdom. 
Wes Holland is Administrator of the Rural Matters Institute at the Billy Graham Center and Lead Pastor of the Church at DuPage.