Lausanne Movement North America
Lausanne North America (L-NA) is committed to extending the influence and passion of Lausanne International by connecting influencers and ideas on mission and evangelism for Christ and His Kingdom. L-NA is a network of Christian leaders and influencers in all sectors of society who seek to show & share the love of Jesus and His work in the world wherever they are. Lausanne Canada and the Mission America Coalition are under the umbrella of Lausanne North America.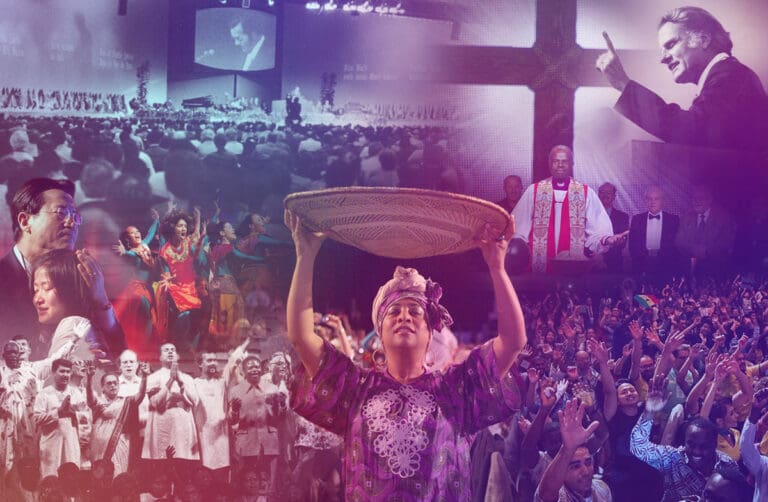 The work of L-NA is fulfilled in three key ways:
By bringing together innovators and leaders to work together in strategy and working groups around specific issues
Through organizing small and large-group gatherings and roundtables to produce cutting-edge research, praxis, and resources for the church to be on mission in today's complex world
By producing resources (both digital and print-based) that will equip the church in North America to press into the calling of God
Those associated with L-NA are committed to the Lausanne Covenant as a defining document and hold to the NAE Statement of Faith as outlined here. L-NA leaders are "integral prioritists" who view the work of mission and evangelism always working together but never letting the latter lag behind.
There are a number of ways to connect with L-NA, the three primary being:
At the leadership level, participating in one of the L-NA issue-based strategy and/or research groups.
Through our numerous events throughout the year, including the annual Amplify North America Evangelism Conference, which also serves as the Lausanne North America Regional Gathering
By taking part in one of the many learning opportunities we provide online, whether through podcasts, webinars, video interviews, or lay training courses offered throughout the year in partnership with the Billy Graham Center at Wheaton College
L-NA has five primary purposes:
Discover what others are doing and how to best work together for the good of our region and the fulfillment of the Great Commission
Develop awareness of critical issues facing the church and how best to address them with gospel fidelity and cultural winsomeness
Network with other leaders in one's sphere of influence for the good of our region
Elevate the voice and influence of leaders in North America through digital and print-based media
Provide accrediting for scholars and thought-practitioners seeking to publish in academic settings
Lausanne North America offices are housed under the ministries of the Wheaton College Billy Graham Center.