God's Global Mission in an Era of the Autonomous Self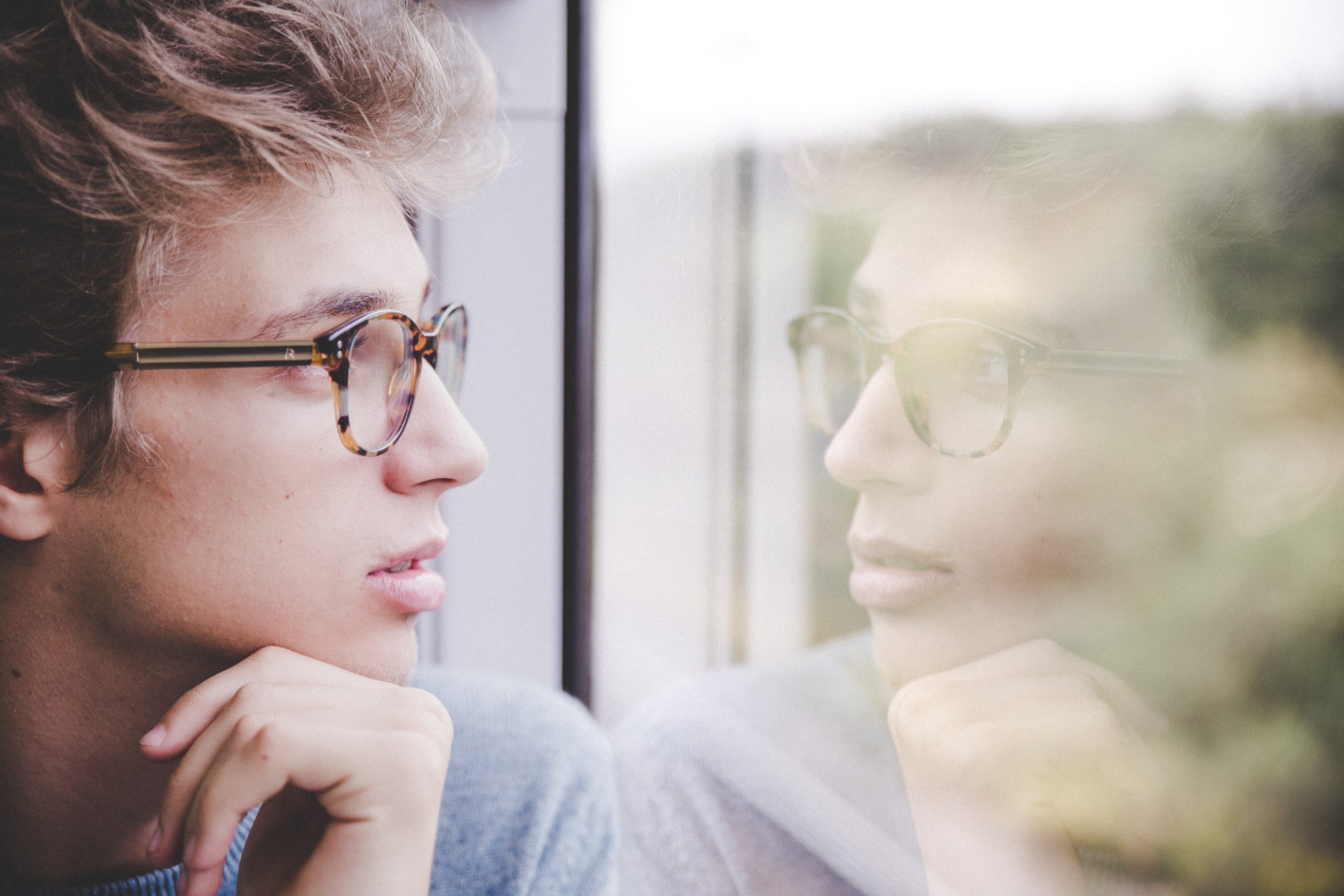 Many church leaders do cultural studies and wrestle with the sociology of place.  On a different track, others try to get their heads around the social imaginaries that make up the personality of our cities (sometimes referred to as a horizon or a space).  We need to help ministry practitioners across North America put these two approaches together so that in examining one's context as a place; we are also learning to look very closely at the social concepts that are reflected in the urban context. Place is space with historical meanings, different identities, varied societal preoccupations.[1]
As we explore the mission of God in our North American contexts, we recognize that we are in an era of two realities: hyper-individuality and globalisation. These are two unquestionable dimensions of the emerging social imaginary of city dwellers. But you will also notice the term for which Charles Taylor is well known – the autonomous self. At times, Taylor refers to this as expressive individualism, self-sufficing individualism or in terms of exclusive humanism and the buffered-self.[2] Today, there is a near categorical rejection of any source external to the individual to serve a basis for ethics. This culture of authenticity[3] is "…the understanding of life….that each of us has [for] realizing our humanity, and that it is important to find and live one's own way, as against surrendering to conformity with a model imposed on us from outside, by society, or the previous generation, or religious or political authority."[4],
So how are we to "think" in an era marked by secularity and pervasive hyper-individuality? Or what is often referred to as the privatization of beliefs? In large part this means a rigorous definition of terms so we do not simply repeat what has been said over the past 50 years. I am intentionally using Taylor's word, secularity, as he is one of our partners in this conversation. Secularity in counter distinction to secularism or secularization refers to the conditions of beliefs or the shift in our understanding on which our society is grounded. "The great invention of the West was that of an immanent order in Nature, whose working could be systematically explained on its own terms, leaving open to the question whether the whole order had a deeper significance and whether if it did, we should infer a transcendent Creator beyond it."[5] This becomes for Taylor, the immanent frame. "…the life of the buffered individual, instrumentally effective in secular time, created the practical context within which self-sufficiency of this immanent realm could become a matter of experience… we come to understand our lives as taking place with a self-sufficient immanent order…(that) can slough off the transcendent."[6]
But does this shift necessarily give rise to hyper-individuality? Taylor seems to think so, and he dedicates 776 pages in A Secular Age to describe this shift! He summarizes it this way, "…one could offer this one-line description of the difference between earlier times and the secular age: a secular age is one in which the eclipse of all goals beyond human flourishing becomes conceivable; or better, it falls within the range of an imaginable life for masses of people. This is the crucial link between secularity and a self-sufficing humanism."[7]
The way forward – "acting again"
As the church understands that the mission of God is rooted in the undivided being and act of God; this requires an ecclesiology which will not separate God's mission from the Church's existence and purpose. This is because of the community of Jesus followers' participation in the mission of the indivisible God. But the challenges are real – can we act afresh in this era? Hyper-individuality, the immanent frame and the evacuation of the transcendent in the pursuit of "realising one's potential in life" present huge challenges for local congregations that want to pursue the mission of God in their communities. This does not at all give credence to the traditional view of secularization which sees a decline of religion in the city because of urbanization. Rather, as we saw, it has totally shifted our understanding of how our society is grounded. To their own peril, congregations pay far too little attention to these issues.
Karl Barth's missional theology provides a framework for reflection and action for the church. "It is the Church of Jesus Christ as this missionary Church which is sent out into the world or not at all."[8]
In light of these realities, let me propose a four-fold agenda for churches in North America.
The local congregation as the entity that interprets the triune God to the neighbourhood.  As communities of followers of Jesus in our neighbourhoods, we are the structure of believability that brings meaning to the message of the God of Jesus Christ. Our common life together, incarnating shalom, will be a huge "No" to the perils of selfish individualism and a "Yes" to communities that are seeking public space that brings meaning to life in the face of pervasive evil and suffering.
Bearing witness to the God of Jesus Christ and all his teachings.  Witness to Jesus and mission are the essence of our vocation. In the present context, moving our discourse from offering people a personal relationship with Jesus Christ (all too often understood as a private relationship) to a lifestyle that incarnates the Good News in all that it encompasses should hardly sound radical. But the paucity of fresh reflections on the subject of Christian witness leads the author to believe that this must be part of the four-fold agenda.
Pursuing spiritual formation, Church education and discipleship.  Karl Barth again reminds us that the Christian calling as disciples "…is not to be understood as being from the outset a kind of private route to their own salvation and blessedness." Each Christian is called to gather others to Christ.[9]
Preaching and teaching to bring together heart and head.  The first three aspects of our agenda need to be underscored in the public preaching and teaching in the church and in our theological education. Perhaps no area of the church's work needs more attention right now than this one. To address hyper-individuality, we need to address those features of secularity and globality that "bring doom to the workaday world" and a "shutting out" of the mystery of the transcendence. We have bought into the assumptions of the Age of Reason so thoroughly that we actually teach an 'excarnational faith' "…the steady disembodying of spiritual life, so that it is less and less carried in deeply meaningful bodily forms and lies more and more 'in the head'."

[10]
The public proclamation of the Scriptures and theological education in the church and in academia will invite learners to a balanced spiritual life of prayer and the active life, expressed in a corporate commitment to full participation in the mission of God in the variety of our local contexts.

[1] One of the most recent texts on urban geography that takes these two distinct categories seriously is by A. M. Orum and X. Chen, The World of Cities: Places in Comparative and Historical Perspective. (Oxford: Blackwell Publishing, 2003). For these authors place is the specific locations in space that provide an anchor and meaning to who we are. (See pages 1, 15, 140 and 168) Our sense of place is rooted in individual identity, community, history and a sense of comfort (11-19). Space, on the other hand, is a medium independent of our existence in which objects, ideas and other human persons exist behaving according to the basic laws of nature and thought (see pages 15, 140 and 160-170).
[2] Taylor articulates this in his book, Sources of the Self, (Boston: Harvard University Press, 1989). I am choosing to use the notion of "hyper-individuality" in this article.
[3] In his most recent book, A Secular Age (Boston: Belknap Press, 2007) Taylor unpacks this idea in chapter 13.He  explores this issue at length in his Massey Lectures, published subsequently in The Malaise of Modernity, (Toronto: Anansi, 1991).
[4] A Secular Age, 475.
[5] Ibid, 15.
[6] Ibid, 543.
[7] Ibid, 19-20.
[8] CD. IV/4, 199-200. See also CD. IV/3.2, 344 and CD. IV/3.2, 647-8.
[9] CD. IV/4.1, 130. Barth compliments this thought. He writes, "Certainly the question of the subjective apprehension of atonement by the individual man is absolutely indispensable.
[10] Taylor, 771. See also footnote 68 on page 850.