Celebrate Dr. Billy Graham's Life and Continue His Legacy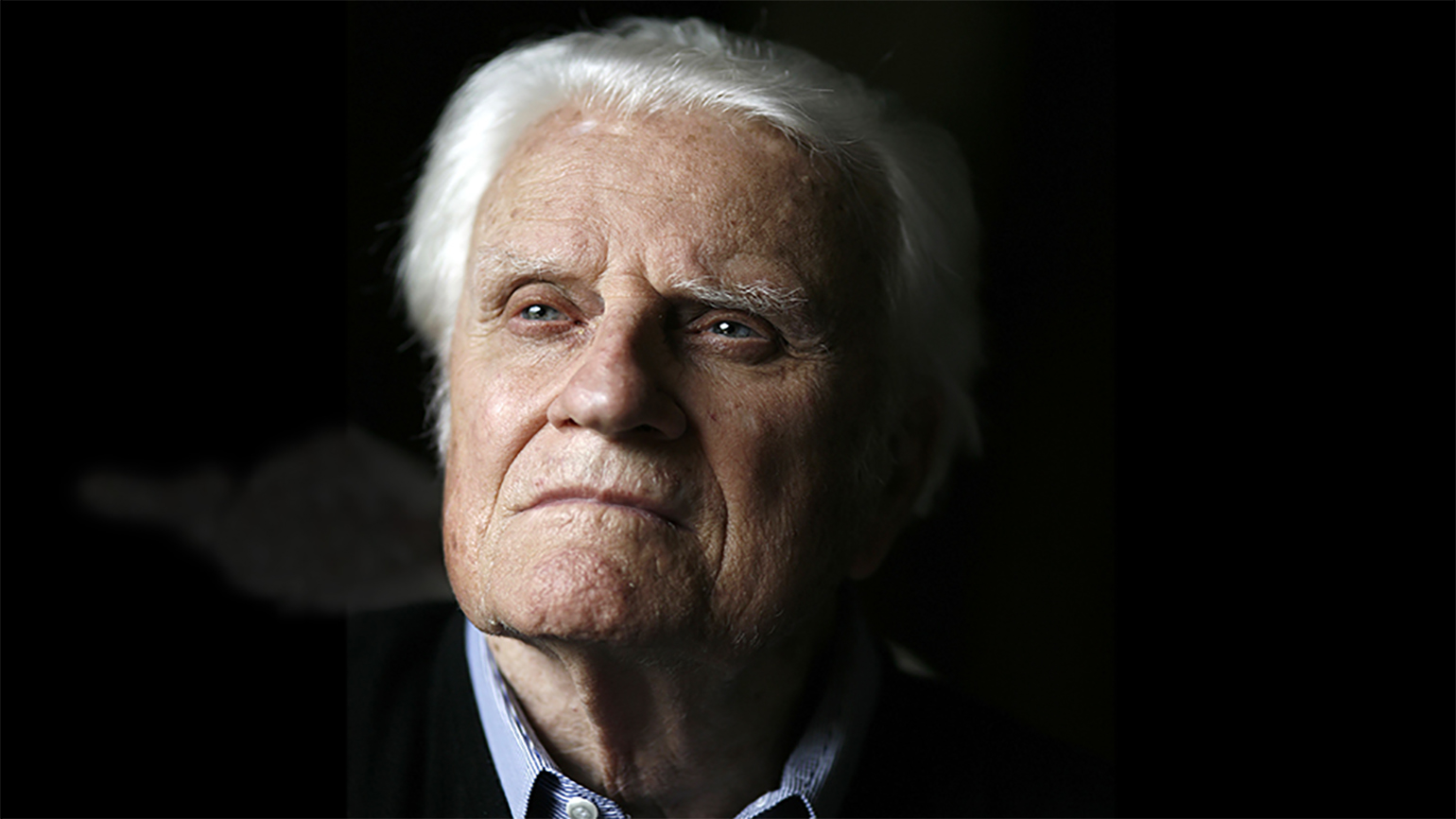 Someday you will read or hear that Billy Graham is dead. Don't you believe a word of it. I shall be more alive than I am now. I will just have changed my address. I will have gone into the presence of God.
– Dr. Rev. Billy Graham

Dr. Rev. Billy Graham died this morning. While we grieve and are saddened by this news, we're also hopeful and take assurance that such a faithful servant of the Gospel is now in the joyful presence of his Master. We pray for Dr. Graham's family, that they will find comfort in knowing that the Lord Jesus is well pleased with this good and faithful servant.
Today, we celebrate Dr. Graham's life, legacy, and love for Jesus. It was because of this love that his passion for the evangelization of the world never waned, even until the age of 99. We're honored that the Send Institute is a part of the Billy Graham Center which Dr. Graham helped found, seeking to develop a center for strategic planning, inspiration, and preparation of leaders to fuel the evangelism mission of the Church in the world.
Our prayer is that in celebrating the life of Dr. Graham today, that the world would hear the Gospel message that he so passionately proclaimed and lived out. We also pray that God will continue to use our work at the Send Institute to further his vision and continue his legacy.
May North American church planters and church planting leaders see with the same kind of vision that Dr. Graham had–that the world is nearer to each one of us today more than ever, and that the task of sharing the Gospel and fulfilling the Great Commission belongs to all of us.
As we enter into a new era of evangelism and evangelicalism, we pray for the Church in North America to continue to engage the world with the Gospel with the same tenacity and humility of Dr. Rev. Billy Graham.
We join the global community today in celebrating a life well lived. And in doing so, we also lift up the name of the One that made it worth living. So as we celebrate Dr. Graham's life and lift up the name of Jesus today, may God draw all men to himself.