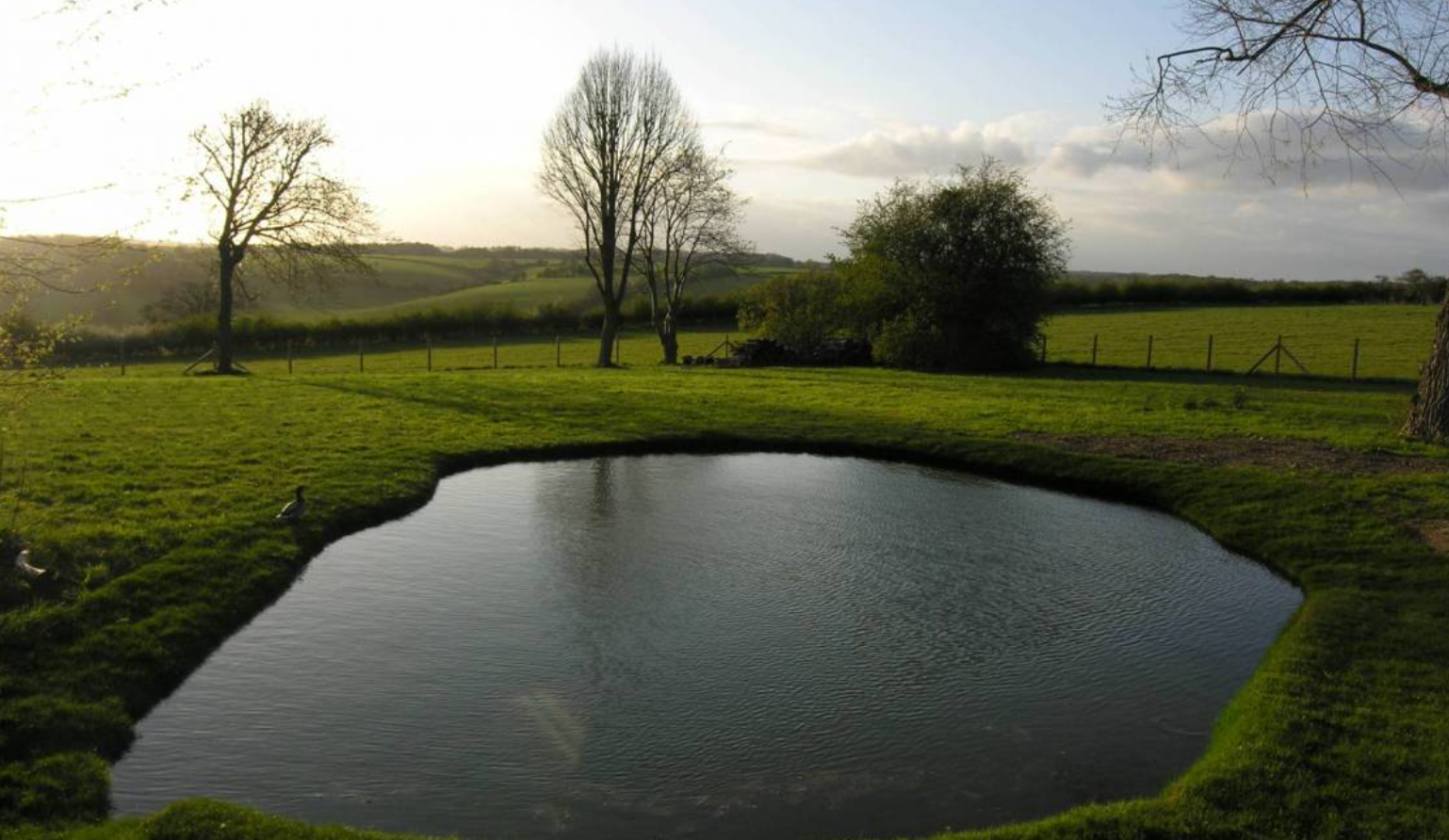 by Mark O. Wilson
Soon after arriving from southern California 20 years ago, I discovered that small town ministry includes some unique challenges.
I stepped into the men's room shortly before my first prayer meeting and discovered a drowned bat in the toilet. Alarmed, I ran out, grabbed a trustee, and brought him back into the restroom with me.
"What's that rodent doing in the toilet?" I asked.
"Looks like the 'dead-bat float' to me," he replied.
"Well, what are we going to DO about it?"
"No problem," he said, and simply flushed the little critter-—a burial at sea.
As we walked out together, he rolled his eyes, muttering something about "city slickers" while I shook my head in the dawning realization, "Toto, we're not in California anymore."
For the first two years, our family felt like visitors on display. Somehow, even though we didn't know them, everyone seemed to know everything about us. They noticed and commented on what we did, where we went, what we drove, what we bought, and who we visited.
At first, I chafed under such scrutiny, but got used to it after a while. In a small town, everybody is connected to everyone else in some way or another. Such relational dynamics can pose significant ministry hurdles. For instance, you have to be careful what you say about anybody, because you can inadvertently be insulting a relative.
Shopping is limited. We have to drive a couple of hours for a pair of shoes. The selection of restaurants is limited. ("Well, honey, what will it be tonight, The Norske Nook or the Moose Cafe?")
Cultural events and the fine arts are sparse, unless you consider chainsaw sculpture fine art. It's difficult to bring in special guest speakers and musicians. We live three hours from the airport.
A hospital visit requires a half day's drive, and going to Burger King is a major event. A while back we loaded our five children into the minivan for a trip to the "big city," Duluth, Minnesota. As we travelled, the kids broke into a rousing rendition of "Soon and Very Soon, We're Going to Burger King!"
Word of mouth works really well in small towns. The key is making sure good things are happening.
There are times, especially on blue Mondays in February, when I really miss city life in California. However, on my better days, I realize there are tremendous advantages to being a country parson! Here are six of them.
1. Everybody knows everybody. Whenever new people come to church, they are warmly greeted and loved. Generally, our local visitors are not strangers, because somebody already knows them. This creates a natural follow-up process.
Research shows that the primary reason people first attend a church is because friends or relatives invite them. The small community is the perfect place for that to occur.
2. Word of mouth travels fast. If something exciting happens at a small town church, everybody is going to know about it. That's called free publicity!
We held a Christmas Eve service in Minong, the next hamlet, a half hour away. To our delight, over 100 people showed up. Someone asked, "How did you advertise?"
"It was easy!" I responded, "We just informed two people and asked them not to tell anybody!"
Seriously, word of mouth works splendidly in small places. Churches in larger settings spend megabucks for advertising to make the community aware of their existence. That's not so important for a rural church, since everybody already knows.
The key is to make sure good things are happening.
Back fence communication lines are sure to broadcast all the negative stuff just as effectively.
3. You don't have to be very good to be spectacular. We have a great church … However, if we were transplanted into the suburbs, our programs, music, outreach events, sermons, teaching and technology would be considered average at best.
But in the Northwoods of Wisconsin, we're spectacular!
Long before we hired pastors for teens and children, everybody in town thought our ministry to young people was the greatest they had ever seen. Our community hadn't experienced anything better.
As Barry Schwartz said, "The secret to happiness is low expectations."
4. There's less competition. In a small community, churches have to cooperate to survive. We're all part of the same family. Each week, the pastors of our village gather for prayer and mutual support. We need each other.
One day, a guest speaker came to our church. After the worship service, I gave him a tour of the community.
"Let me see your competition," he requested. So, I drove him by the Moccasin Bar.
The other churches aren't my competition. But the tavern certainly is! So are boats and beds on Sunday morning!
The way I figure it, we could fill every church in our community to capacity twice, and still not have room for more than half the county. There are plenty of fish in those wilderness lakes!
Speaking of fish …
5. You can be a big fish in a small pond. Longevity as a minister in a small place builds credibility and influence. I have discovered that the townspeople value my opinions and insights. It is a privilege to shepherd an entire community and provide moral leadership, especially during times of crisis and uncertainty.
Sometimes, I wish I wasn't a big fish in a small pond. Cathy and I have to go out of town if we want to have an uninterrupted date. Excursions around town usually lead to ministry moments. A trip to Hardware Hank might bring a divine appointment.
As a community pastor, I'm often called upon for weddings, emergency room visits, funerals, deathbeds, and crisis events.
They also regularly ask me to be the designated "pray-er" for civic functions. Once, I went to a pee-wee hockey tournament.
As I arrived, Herman, the p.a. announcer boomed, "Pastor Wilson has just entered the arena, and he's going to say the invocation for today's tournament. Come on up to the sound booth, Reverend!"
Puzzled, I stumbled up the bleachers and into the cubicle where Herman sat, grinning.
"Invocation?" I whispered, "They don't have invocations for hockey tournaments!"
"They do now!" Herman beamed.
6. You get homegrown tomatoes and more. When the gardens start producing, people bring in the bounty to share. Peppers, sweet corn, onions, and squash are available in the foyer every Sunday in August, free for the taking!
In contrast, I have attended megachurches on several occasions, and they've never once offered me a zucchini!
From time to time, folks come by with gifts from the earth for the pastor's family. We've been blessed with wild blueberries, venison summer sausage, raspberry rhubarb pie, and homemade bread.
One time, my friend Tim came by and said, "Pastor Mark, would you like some fresh venison?"
"Sure!" I replied.
"That's good," he said. "It's in my trunk. I hit a deer on my way home from work today and didn't want to see it go to waste." I had never gutted and skinned a deer before, but there's a first time for everything! Road kill makes great Salisbury steak.
Another time Ed, an elderly parishioner, knocked at my door. "Reverend, I caught a musky today, and I'd like to donate him to you!"
"Why thank you, Ed!" I exclaimed, as he handed the big fish over to me, and then zoomed away as fast as he could.
I wondered why Ed left so quickly. He left me in a dust cloud with the pike dangling from my hand. Then, it dawned on me! I got my measuring tape and discovered the catch was four inches too short! Ed had dumped an illegal fish on me, then split! Well, at least he brought it to the parsonage as atonement, and I must say, if cooked correctly and dipped in butter, when you use your imagination, a musky tastes somewhat like lobster.
Where else but in a small town?