African American Church Evangelism Institute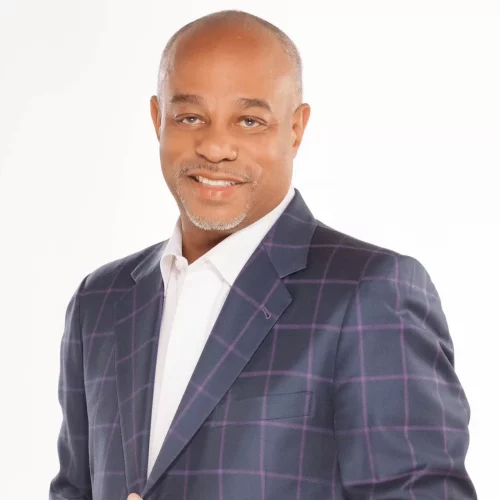 Two years ago, the Wheaton College Billy Graham Center received a large grant to expand its work with pastors in helping them to thrive and begin the process of becoming conversion communities. During this expansion, significant doors opened to co-coach cohorts in partnership with strategic African American leaders; Pastor John Jenkins (First Baptist Church of Glenarden & Chairman of the Board of the National Association of Evangelicals), Rev. Michael Henderson (New Beginnings Church & Vice President of National Ministries for Converge), and Pastor James Meeks (Salem Baptist Church). These three influential pastors are the original core team of African American leaders who have partnered together with the Wheaton College Billy Graham Center to lay the foundation of the African American Church Evangelism Institute (AACEI).
Together we are launching a new type of institute that incorporates the best of what we have learned through our work in the Church Evangelism Institute, but significantly strengthens the ways the curriculum and process are contextualized for African American churches and communities.
In partnership together we are creating the African American Church Evangelism Institute. These African American leaders believe the Wheaton College Billy Graham Center is the best home and platform for this new institute because it can work across denominations, thereby drawing in more congregations than if it was housed in a single church or denomination. We believe this partnership will help catalyze a movement of evangelism and mission in local communities through local African American churches across the country.
These influential African American pastors have the vision to facilitate cohorts that will serve 150 African American churches over the next five years and beyond. The new institute will focus on challenges facing African American congregations such as effectively reaching emerging generations, fruitfully navigating shifting contexts and demographic changes occurring around their churches, developing team ministry approaches and leadership pipelines in congregations to launch new ministries, and creating new evangelism models that work effectively in a new era.
Through a two-year cohort journey, pastors will learn how to revitalize congregations by helping them to become "conversion communities," where unchurched and de-churched people come to faith, then grow in their faith, and their congregations become more welcoming places for emerging and young adults.
The new cohorts will begin in early 2022 with senior pastors of African American congregations, and later integrate an outreach leader, and a leadership development person from each church into the process, with the goal that one of these leaders will be under 40 years of age.
The new Institute's leadership structure maximizes African American leadership, decision-making, and ownership through our Oversight and Executive Teams.