4 Concerns Every Church Replanter Wrestles With by Dusty Marshall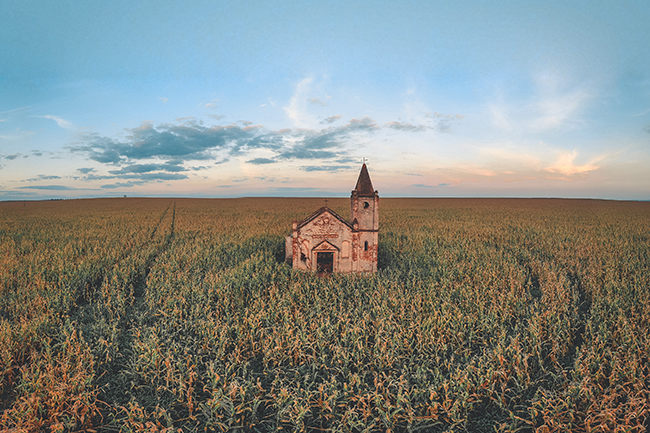 Editor's note: In mid-December 2019, Dusty accepted a call to pastor a church of six senior adults. He was asked to share his thoughts after a little over a month on the job.
1. AM I READY?
Going into the replant I'm involved with now, I must say I'm nervous. I don't know if this local body will or can survive if I make a mistake.
It's similar to being a doctor fresh out of medical school with a dying patient you know doesn't have to die. If you can understand what medication to administer, you know they'll survive and rebound remarkably.
However, you also know if you prescribe the wrong thing, it's likely they'll get worse or even die. This is the fear that runs through my mind.
I've served as a pastor and have years of ministry experience, along with some seminary training, but I've never done this before. I'm nervous and worried that I'm still not ready.
Now, I know we're to rely on God, stay in the Scripture, go to your support structures and people who can encourage you, and don't stop praying. These are the first "go to" items for me, but it still doesn't eliminate the question or doubt I have.
Below I'll share more of what I'm thinking and how it all plays into this question. But first let me go to a piece of Scripture that has been encouraging to me.
Romans 5:1-5 reminds me who I am through Christ and the hope I hold to.
Therefore, since we have been declared righteous by faith, we have peace with God through our Lord Jesus Christ. We have also obtained access through him by faith into this grace in which we stand, and we rejoice in the hope of the glory of God. And not only that, but we also rejoice in our afflictions, because we know that affliction produces endurance, endurance produces proven character, and proven character produces hope. This hope will not disappoint us, because God's love has been poured out in our hearts through the Holy Spirit who was given to us," (Romans 5:1-5 CSB).
I know others may say this is more for the congregation members to remind them of who they are in Christ in good times as well as bad. I'd say this is a reminder of the same thing for me as well.
Though I question whether I'm ready, I have great hope and peace because of Christ—and that alone is a defining characteristic for me.
2. I NEED TO FIND A MENTOR.
I'm convinced I'm supposed to be replanting, but that doesn't eliminate the nerves and questioning. So the only option is to make sure I'm preparing myself for this adventure and getting fully ready for it.
Many of my seminary professors said to find a mentor and lean into them as you do ministry. So this was one of the first thoughts I had.
For me it was my former pastor, who himself had experience in replanting. But it could be any number of people in your life. I'd suggest your pastor or former pastor or a professor in one of your seminary classes.
But make sure it is a strong, dedicated believer who can be honest with you and tell you when something sounds crazy.
3. HOW DO I GET OUT OF THE WAY?
In all of this—ready or not, mentor found or still searching—I know I need to get out of God's way and let Him lead me and not me lead myself.
This must be about God's glory and how that glory can shine in our community, not about me and how I can shine in the community.
I constantly think about whether I'm doing this to be recognized as something special and ask myself if my ego has gotten in the way. I know it can't be about me, regardless of any success we have.
Truly, if this replant is going to move forward and grow, it must and will be a God thing.
Therefore, I must keep myself in check, ready myself, and surround myself with others who are willing to deflate my ego but love me and encourage me in Christ.
4. I'M TERRIFIED AND EXCITED.
I'm excited to see what God will do in this replant. I'm humbled He would use me in a process that will reclaim this local body and surrounding community for His glory. I know by experience it won't be easy.
However, when you've seen God work before and you're blessed enough to be part of what He's doing, it's exciting.
But I'm terrified too because I know it'll be hard. I don't know the future or the struggles to come, but I know they're coming.
I want to protect my family, keep my marriage strong, and provide for them in all of this. I know I must rely on God in all of it and get out of His way as we work. But I must face these fears and embrace the excitement.
This is an adventure that, no matter what, God can be glorified in as we strive to point others to Christ.
DUSTY MARSHALL serves as pastor at New Life Baptist Fellowship in Alamogordo, New Mexico, which is at the very beginning stages of a replant. He's married to Elizabeth, and they have three children: Collin, RaeLynn, and Madilynn. This article originally appeared on the NAMB Replant Blog.Dig Deeper at LifeWay.com