Pastor John K. Jenkins, Sr.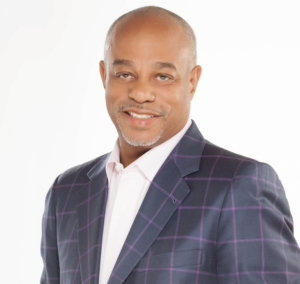 Pastor John K. Jenkins, Sr. serves as the Chairman of the African American Church Evangelism Insitute's (AACEI) Oversight Team. He also sits on AACEI's Executive Team and serves as the Network Developer.
Pastor Jenkins life calling is to see the lost come to Christ and disciples becoming spiritually mature. Since his installation as the senior pastor of First Baptist Church of Glenarden in 1989, the church membership has grown from 500 to more than 10,000 members. With campuses in Landover and Upper Marlboro, MD., and a staff of 300 full and part-time employees, FBCG is widely recognized as a community pillar with 100+ ministries meeting diverse needs throughout the Washington, D.C. metropolitan area, nationally and abroad.
Pastor Jenkins serves as the Chairman of the Board for the National Association of Evangelical, Project Bridges, and The Skinner Institute. He also serves on the board for numerous organizations, including Bethel University, Denver Seminary, University of Maryland Capital Region Health, and the Greater Prince George's Business Roundtable. In addition, Pastor Jenkins serves as chairman emeritus of SHABACH! Ministries, Inc., a 501(c)3 organization that he founded in 1996 to provide food, clothing, educational, and employment opportunities in the Maryland area. He also served for two years as Vice President/Executive Director of National Ministries with Converge Worldwide.
In 2001, Pastor Jenkins received an honorary Doctorate of Divinity from Southern California School of Ministry in Inglewood, CA. After becoming a licensed pilot in 2002, he takes great delight in flying. Even with his many obligations, Pastor Jenkins holds his role as family man as the highest treasure. He and his wife Trinia are the proud parents of six children and six grandchildren.