The Wheaton College Billy Graham Center Research Institute bridges theory and practice, conducting and publishing credible research and thoughtful analysis which encourages innovation and effectiveness in evangelism and mission through the Church.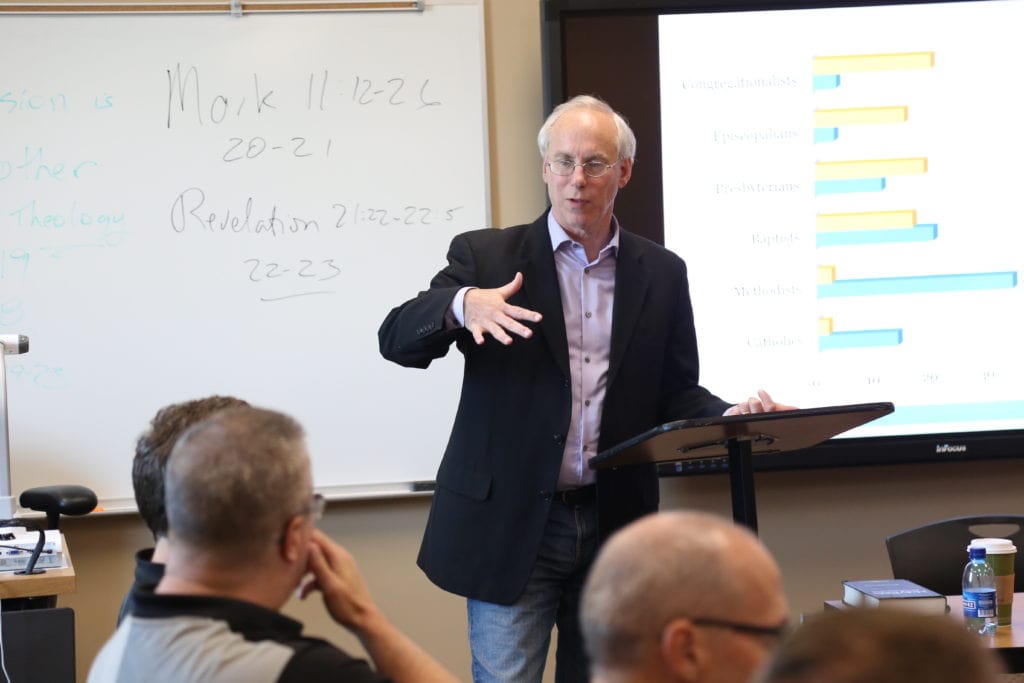 The Wheaton College Billy Graham Center seeks to carry on the vision of the Rev. Billy Graham by creating a world hub of evangelism and mission training that inspires the Church for greater gospel impact.
By focusing on the academic element of this vision, the Research Institute serves as a bridge between the Church and academy. Holding in tension both theory and practice, the Research Institute facilitates the development of research based insights and resources that catalyze innovation and equip the Church to fruitfully respond to the challenges and opportunities it faces in evangelism and mission.
The Research
Institute convenes leading academics and scholar-practitioners from churches and diverse types of ministries to facilitate collaborative learning and publishing opportunities.
The Research
Institute partners with churches, academic institutions and Christian ministries with aligning doctrinal and missional commitments to conduct collaborative research and publish resources.
The Research
Institute produces research through Wheaton College staff and professors that increase evangelism and mission effectiveness through the Church.
The Research
Institute influences regional and global networks of leaders through the wide distribution of proven resources.
Key Projects and Initiatives
Read some of the WCBGC Research Institute's recent work.