The Resilient Church Leadership initiative was created to resource, inspire, and connect pastors dealing with both internal pressures like burnout and mental stability and external pressures such as cultivating their church online, caring for their congregation, and ministering well in a time of crisis.
Upcoming Virtual Events
Most Recent Webinar
Your Brain In Ministry: Neuroscience, Performance, and Pastoral Ministry
May 13, 2021— This week on the Backstage, Resilient Church Leadership is welcoming guest Dr. Timothy Royer as we learn more about the neurological effects of pastoral ministry. Dr. Royer has had an enduring career as a neuropsychologist, beginning in pediatric inpatient series to now specializing in individual brain-based training with people of all ages through his practice, Royer Neuroscience. Hosted by Eddie Copeland of Church United, we will also be joined by Co-Founder and President of Soul Care, both key partners to Resilient Church Leadership.
Resources for this Week's Topic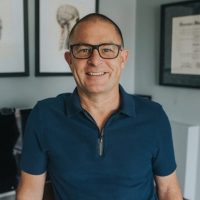 Dr. Tim Royer
Dr. Royer is a neuropsychologist specializing in training the brain through neurofeedback and HRV training. Dr. Royer is the owner and founder of Royer Neuroscience and also the co-founder (2004) of Neurocore (previously Hope 139) and previous managing director of Neuropeak Pro (1/16-11/17). Through his 25 years of experience he has read over 50,000 brains.
Dr. Royer is based out of Grand Rapids, Michigan, but see's patients from around the world to help with their symptoms of ADD, ADHD, insomnia and much more. He also works professional athletes, and business magnets to help them achieve peak performance. Dr. Royer helps people from all walks of life realize their full cognitive potential.
Partners
A crisis, like COVID-19, will easily expose gaps in our capacities, our relationships, our work connections. Anxiety, depression, church leadership issues that have suddenly developed, and a sense of overwhelm can feel threatening. Pastor Serve is offering two FREE one-hour coaching sessions. This gospel-centric coaching can help you gain perspective during this challenging time. This is a FREE resource for you during this time.
Need to Talk to Someone?
For some of us, COVID-19 has exacerbated the burnout, stress, and emotional and mental drain we are experiencing. To speak confidentially with a Chaplain, Monday through Friday between 6:00 a.m. and 8:00 p.m. (MT)
If you need help, please reach out to someone. You are not in this alone.
Call National Suicide Prevention Hotline:
Focus On The Family's Hotline For Pastors And Their Families: