Lausanne Canada Leadership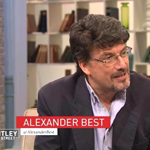 Alexander Best is the Executive Director of Lausanne Movement Canada. He was born in England, where he studied law and ran a television production company. He became a Christian while undertaking a Masters in Film Production in Montreal in the 1980s. He moved to Ontario to complete a Bachelor of Theology. After marrying his wife Lorraine, he returned to the UK, working in cable television, corporate communications, interactive media and internet services. In 2000, he started a UK internet security company protecting public internet access British international airports, German railways and American commuter transit systems. This enabled him to return to Canada in 2003 and pursue a Masters in Theology at the University of Toronto.
While there, he began a collaboration network among church and campus ministry leaders that became OneMission. In 2013, it started ServeToronto, a collaborative service outreach with the Student Union, to the University's 15,000 new students. In 2014, it started ThisToronto, a social media collaboration with contributions form 450 leaders, churches and ministries in the city to promote Christian work in the city. He was part of the leadership of outreach during the PanAm Games in Toronto in 2015 and the launch of other collaborative ventures, like The Big Give GTA, a nationwide day of service, started in Ottawa, that was launched with 16 churches across, in the Greater Toronto Area in 2017.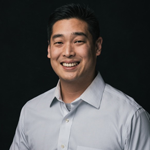 William W. Han is the Director of Church Relations of the Lausanne Movement Canada. Will grew up in the countryside of South Korea and embarked on an adventure as an international student to Canada when he was 15 years old. Will has had many unique faith experiences from living in a buddhist monastery to sharing the gospel in unchartered villages in India, and he has a focused passion for sharing the gospel in multi-faith contexts. Will is an avid hobbyist and outdoorsman and his many interests enables him to connect with people from various backgrounds and faiths.
Before joining Lausanne Movement Canada, Will served as a congregational pastor for over 15 years. Early in his ministry years, Will discovered that a church is most greatly empowered when it is able to fellowship and partner with other churches and share together in mutual shortcomings and strengths, and since then he has been committed to Church unity with the goal of greater mission in the city. Will is committed to being a bridge for churches and mission organizations and has a calling to see God's mission lived out in all realms of everyday life.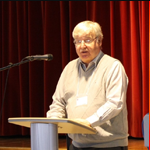 Robert Cousins serves as Associate Director of Lausanne Movement Canada. He was born and raised in Northern Ireland. He moved to Canada when he was 24 years old. Robert graduated from Ontario Bible College with a BTh. He and his wife Sheila served as missionaries in East Africa for 12 years where their two children, Andrew and Rebekah were born and raised.
Robert served as personnel director of AIM (Canada) for five years and was seconded from AIM to MissionPrep, an inter-mission cross-cultural training partnership, where he served as Director for eight years. Robert is presently Director of Tyndale Intercultural Ministries Centre (TIM Centre), seeking to engage and encourage multicultural leaders in global missions. Robert completed a Masters Degree in Intercultural studies from Wheaton Graduate School (1985). In 2014, he successfully completed his DMin at Tyndale Seminary. His research focused on developing a training program for equipping interculturally competent leaders.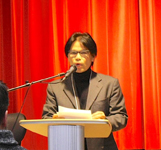 Narry Santos serves as Associate Director of Lausanne Movement Canada.He is incoming Assistant Professor for Christian Ministry at Tyndale Seminary (July 2018) and Vice President of the Evangelical Missiological Society Canada. He is also part-time Senior Pastor of Greenhills Christian Fellowship (GCF) Peel and GCF York, and part-time Church Planting Catalyst with the Canadian National Baptist Convention. He recently planted Saddleback South Manila and served as its pastor for three years. Before Saddleback Church, he ministered at GCF in different pastoral responsibilities for 20 years, including helping plant six churches in Canada and four in the Philippines.
He also serves as Adjunct Professor in Diaspora Missiology and Church Planting at Tyndale Seminary. He holds doctorates in New Testament and Philippine Studies. He also contributed in edited books and academic journals, and wrote several books, including Slave of All: The Paradox of Authority and Servanthood in the Gospel of Mark. Narry is married to Hazel for almost 29 years, and has two daughters, named Eirene and Kaira.