Executive Pastor Conference - Irvine, CA
For XP's Wanting To Be A More Effective Executor Of Ministry & Mission In Your Local Churches
[ Cost $125 | Lunches included ]
Tuesday, March 22
7:00 – 7:15 AM | Registration / Breakfast
7:15 – 7:30 AM | Welcome w/ Ed Stetzer & Josh Laxton
7:30 – 9:45 AM | Eric Geiger
[ BREAK ]
10:15 – 11:45 AM | Ed Stetzer, Leading in our Cultural Moment & Caring for Our Team in Crisis
[ Lunch ]
1:00 – 1:50 PM | Ed Stetzer, Implementing Change
2:00 – 2:50 PM | Lisa Penberthy
[BREAK]
3:15 – 4:05 PM | Nathan Elson
4:05 – 4:55 PM | Christopher Harris
Wednesday, March 23
6:30 – 7:00 AM | Breakfast
7:00 – 9:45 AM | Eric Geiger
[BREAK]
10:00 – 10:45 AM|Ed Stetzer, Pastors and Power
10:45 – 11:00 AM | Share the MML Programs at Wheaton College Grad School
11:00 – 11:45 AM| Josh Laxton, Organizational Leadership in the Image of God
[ Lunch ] 
1:00 – 1:50 PM | Lisa Penberthy
2:00 – 2:50 PM | Christopher Harris
3:00 PM | End of Conference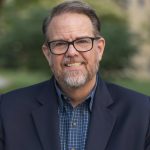 Executive Director of the Wheaton College Billy Graham Center and professor and dean of the Litfin School of Mission, Ministry, and Leadership at Wheaton College.
He has planted, revitalized, and pastored churches, trained pastors and church planters on six continents, has earned two master's degrees and two doctorates, and has written hundreds of articles and a dozen books.
Ed is also the Regional Director for Lausanne North America, is the editor-in-chief of Outreach Magazine, and is frequently cited in, interviewed by, and writes for news outlets such as USAToday and CNN. He is the Founding Editor of The Gospel Project, a curriculum used by more than 1.7 million individuals each week for bible stories. His national radio show, Ed Stetzer Live, airs Saturdays on Moody Radio and affiliates.
He recently served as interim teaching pastor of Calvary Church in New York City and serves as teaching pastor at Highpoint Church.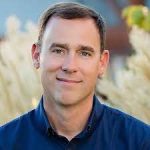 Eric Geiger is the Senior Pastor of Mariners Church in Irvine, California. Before moving to Southern California, Eric served as senior vice-president for LifeWay Christian Resources. Eric received his doctorate in leadership and church ministry from Southern Seminary.
Eric has authored or co-authored several books including the best-selling church leadership book, Simple Church. Eric is married to Kaye, and they have two daughters: Eden and Evie. During his free time, Eric enjoys dating his wife, taking his daughters to the beach, and playing basketball.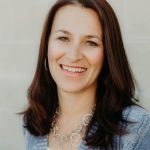 Lisa Penberthy serves as Executive Pastor, Director of Operations at San Diego Rock Church. Rock Church is a "Do Something Church" bringing persuasive hope to those in need. Her primary focus is to oversee the strategic structure of the church as well as the day-to-day operations.
Rev. Penberthy is an ordained minister with The Foursquare Church in which she has served in various ministry and operation capacities at both the local church and the Foursquare denomination for more than 20 years. She values lifelong learning and is an adjunct professor at multiple higher education institutions.
Lisa has earned an M.Div. from The King's Seminary and an MBA with a dual concentration from Corban University.
Pastor Christopher J Harris, a native of Palatka, FL is Executive Pastor of CrossoverChurch of Tampa, Fla. He resides in Tampa with his wife (of 20 years) and four children.
He's served at ministries in Florida, South Carolina, North Carolina, Chicago, IL., which has afforded him the opportunity to consult and train churches and non-profits all over the country. Concurrently, he is Director of Administration and Vision for Full Gospel Baptist Church Fellowship International and also serves as Founder & CEO for DiverseChurchJobs.com.
His passion for inspiring others has expanded to additional platforms including his weekly podcast, The Wise Idea Podcast, broadcasting to over 29 nations around the world. He's also the author of the books, Temporary Assignments, and Church Strategies and Ministry Systems.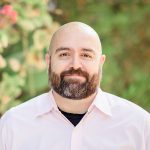 Nathan R. Elson joined the CDF Capital team in late 2015 and serves on the Senior Leadership Team. Nathan has spent over 20 years following his two passions, ministry, and marketing. Nathan has helped denominations, large ministries, local churches, and Christian publishers tell their stores and engage their audiences.
Prior to joining CDF Capital, Nathan served on the Executive Team of Rock Church, a megachurch in San Diego, overseeing Sundays, creative and communications. Nathan attended Talbot Seminary and holds a Master of Arts in Organizational Leadership from Biola University and a Bachelor of Arts in Communication from California State University, Long Beach.